Associating, dissimulating and caring
(Re)existence strategies in the formation of the Afro-Brazilian sacred objects
Keywords:
Design, Objects, Material Culture, Afro-Brazilian religions, Candomblé
Abstract
In Afro-Brazilian cults, as well as in the other communities of the Afro-Atlantic diaspora, we can find dialogues and tensions between the culture imposed by the colonizer and the diverse cultures deported from the African continent. These processes can be observed especially in the  concealment of objects of ritual use in industrialized western objects of daily use. Taking as an example the candomblé of Nagô-Ketu tradition, this article aims to reflect on the complex relations of affection and resistance generated until now by the colonization.
Downloads
Download data is not yet available.
References
CERTEAU, Michel de et al. A invenção do cotidiano: 1. Artes de fazer, v. 17, 1994.
DOS SANTOS, Juana Elbein. Os Nagô e a morte. Coleção Mestrado, v. 4, 1986.
KOPYTOFF, I. Biografia cultural das coisas: a mercantilização como processo In: APPADURAI, A.(Org.). A vida social das coisas: as mercadorias sob uma perspectiva cultural. Niterói: Eduff, p. 89, 2008.
LANDES, Ruth. A cidade das mulheres. Civilização brasileira, 1967.
SILVEIRA, Renato da. O candomblé da Barroquinha: processo de constituição do primeiro terreiro baiano de keto. 2015.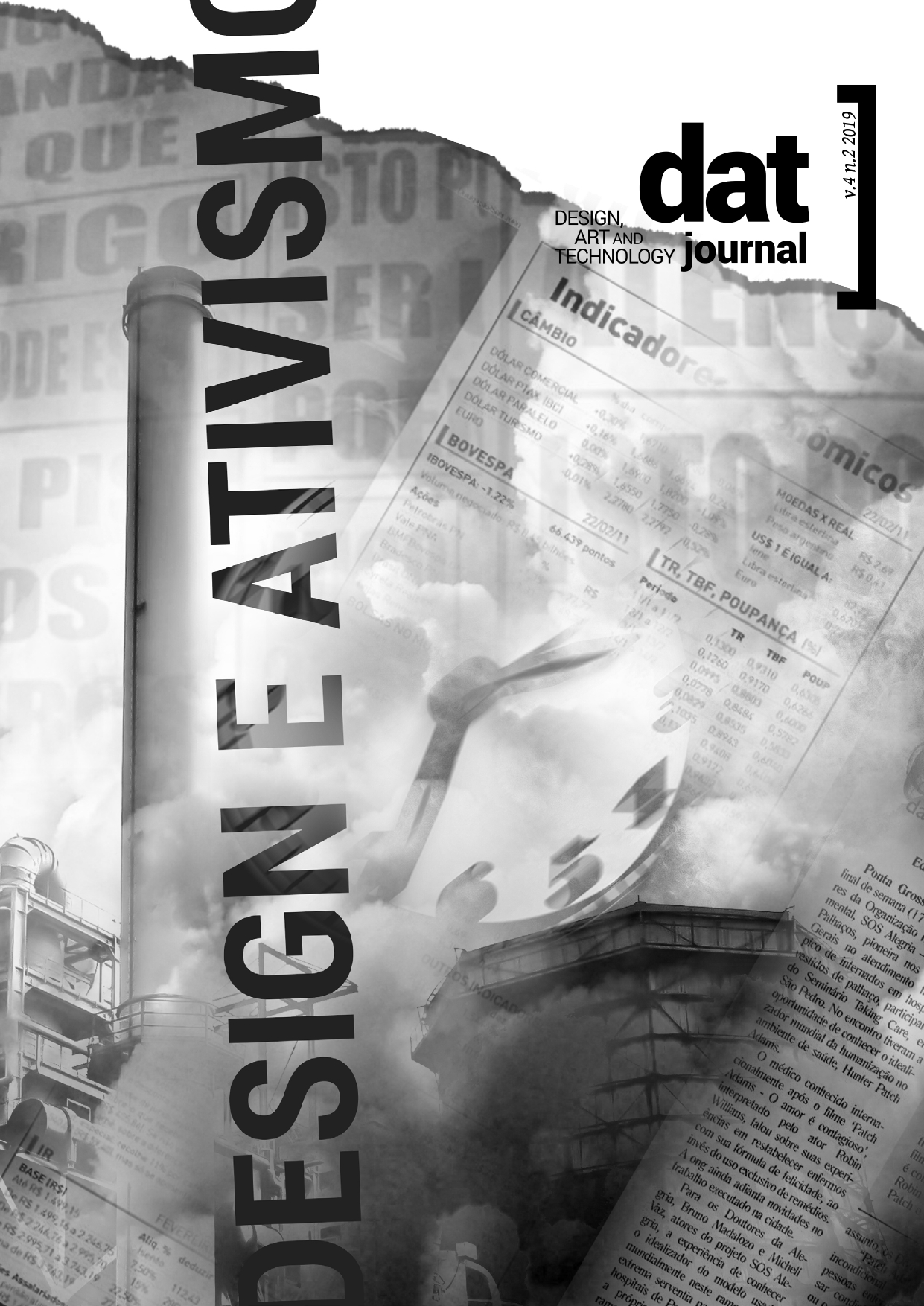 Downloads
How to Cite
Andrade, R. V., & Arantes, P. (2019). Associating, dissimulating and caring: (Re)existence strategies in the formation of the Afro-Brazilian sacred objects. DATJournal: Design, Art and Technology, 4(2), 77–83. https://doi.org/10.29147/dat.v4i2.132