Pleasure of the Image
Keywords:
Contemporary art, Installation, Art and Technology
Abstract
In this communication, artist Regina Silveira selects among her specific works that may have deliberately sought to cause in the public effects of pleasure,
surprise or enjoyment, and which are certainly linked to the functions of art, those capable of transforming the perception and experience of reality. 
Downloads
Download data is not yet available.
References
BARTHES, Roland. Prazer do Texto . São Paulo: Perspectiva, 2015.

SILVEIRA, Regina, Projeto Nossa Calçada. ZL Vortice Intervenções Urbanas – Laboratório (Dezembro, 7, 2015). Disponível em:, https://zlvortice.wordpress.com/2015/12/07/regina-
-silveira-projeto-nossa-calcada/ Acesso em: 25 ago. 2019.

SILVEIRA, Regina. (2016). Olhar o Percurso: depoimento de artista in Diálogos transdisciplinares: arte e pesquisa. (PRADO, Gilbertto; TAVARES, Monica; ARANTES, Priscila
(Org.)). São Paulo : ECA/USP. p. 9-41. Disponível em: http://poeticasdigitais.net/assets/dialogostransdisciplinares2.pdf Acesso em: 25 ago. 2019.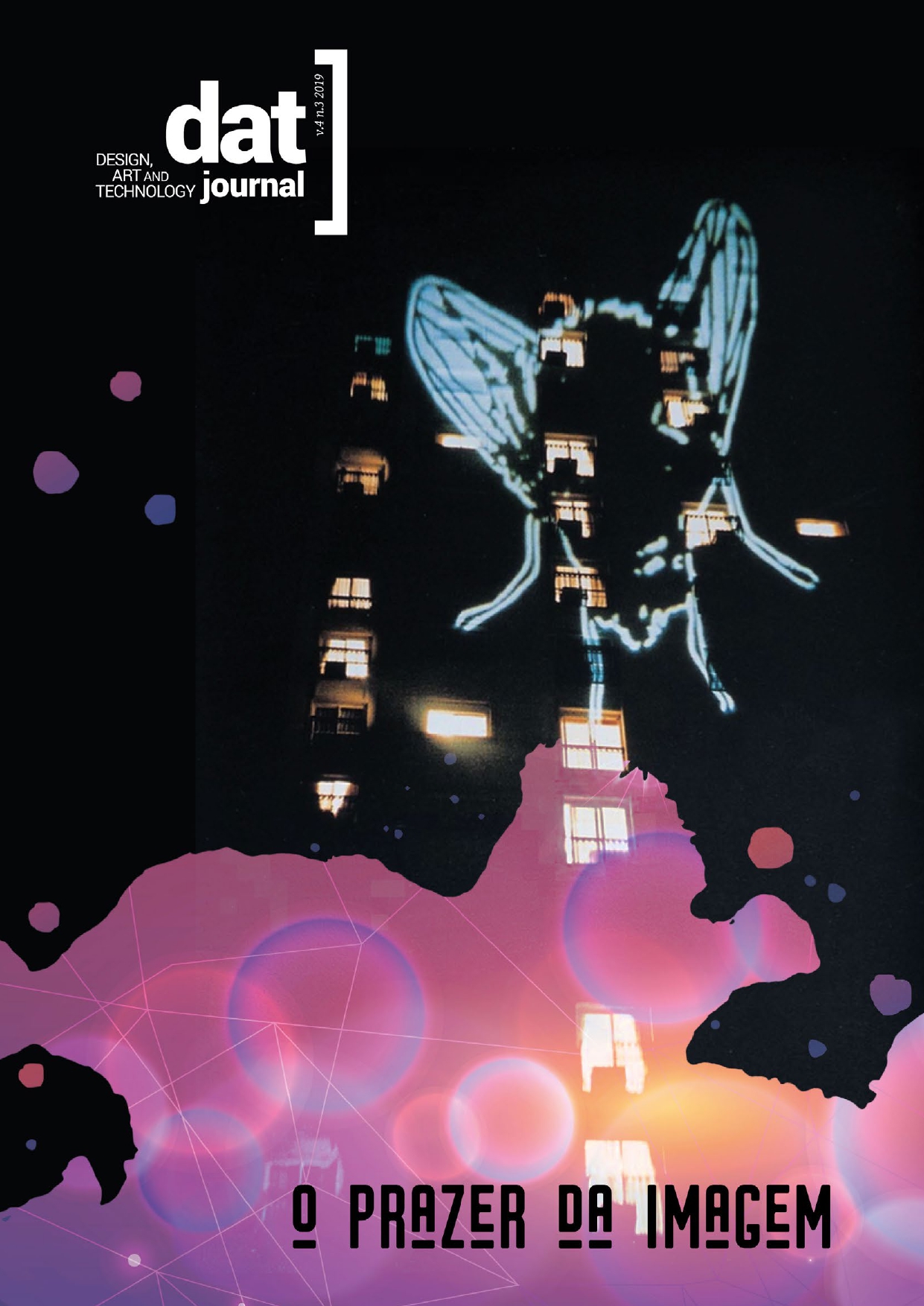 Downloads
How to Cite
Silveira, R. (2019). Pleasure of the Image. DAT Journal, 4(3), 11–21. https://doi.org/10.29147/dat.v4i3.143