FACTORS 7.0: Curatorship and Online Exhibition Strategy
Keywords:
Contemporary art, Art-science-technology, Curatorship, Online exhibition
Abstract
The Festival of Art, Science and Technology updates its curatorship and its exhibition project for the seventh edition, this time online. In view of the pandemic caused by Covid-19, artistic exhibitions are being adapted or even innovated in different programs, applications and platforms to be made available on network. In the case of works of art and digital technology there is a complicating element, interaction. In view of the limitations of the exhibition of interactive works in loco this year, it is proposed to think of the space-time distance as an online exhibition strategy. Both to discuss and design an exhibition that meets the specifics of FACTORS and the demands of the networks, as well as to question and propose ways of showing the Festival, resized to the public as an event, more instigating and complex in the context of culture.
Downloads
Download data is not yet available.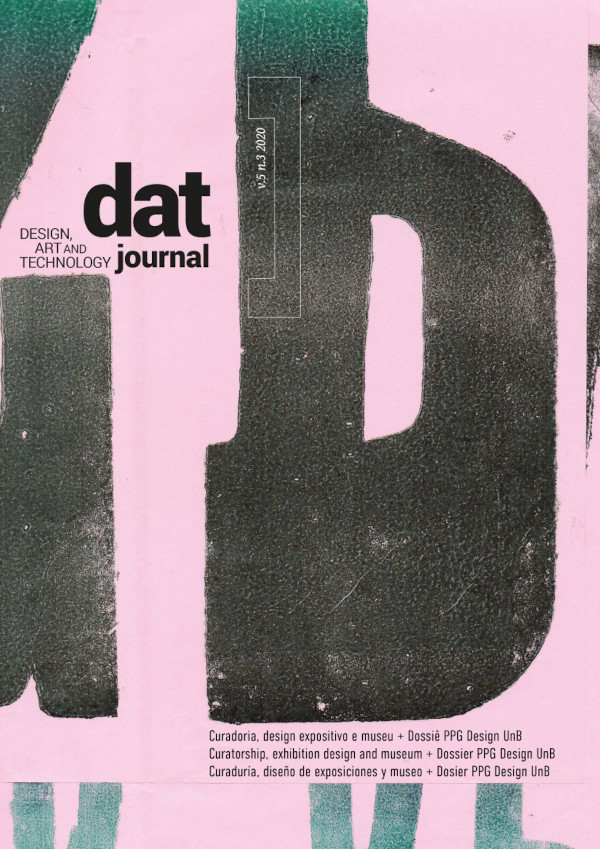 How to Cite
Santos, N. C. . (2020). FACTORS 7.0: Curatorship and Online Exhibition Strategy. DAT Journal, 5(3), 96-112. https://doi.org/10.29147/dat.v5i3.242
Section
Curatorship, exhibition design and museum
Copyright (c) 2020 DAT Journal
This work is licensed under a Creative Commons Attribution 4.0 International License.