Cyberspace as a place of artistic production
Keywords:
Web/net art, Contemporary art, Art system, Art in Brazil
Abstract
Report of the research project on art and internet that has been developed since 2005, in order to understand the transformations that the penetration of the internet in contemporary society has caused in artistic practices and in the art system. The social distance imposed by the control of Covid-19 triggered an intense process of using the internet in the field of visual arts that was, in many ways and until very recently, quite resistant to the penetration of this medium. Thus, this research report, by highlighting a reflective production on the use of the internet by the visual arts, which points out aspects of the path that has been taken in the occupation of cyberspace as an art place, brings contributions to reflect on the current situation.
Downloads
Download data is not yet available.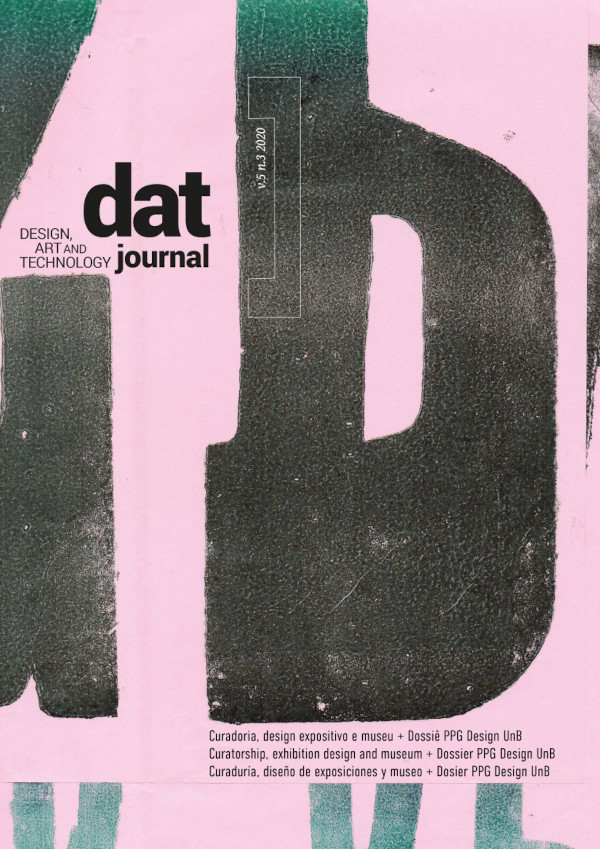 How to Cite
Maria Am elia. (2020). Cyberspace as a place of artistic production. DAT Journal, 5(3), 113-125. https://doi.org/10.29147/dat.v5i3.244
Section
Curatorship, exhibition design and museum
Copyright (c) 2020 DAT Journal
This work is licensed under a Creative Commons Attribution 4.0 International License.