Design, Culture and Materiality
Keywords:
Design, Culture, Materiality, Research line
Abstract
This article makes an exhibition about the line of research Design, Culture and Materiality, in the area of concentration Design, Technology and Society, of the Postgraduate Program in Design, of the University of Brasília. It presents the line, by means of a brief historical report plus the theoretical reference that constitutes its base and correlates the research projects. In addition, it highlights some issues that direct thinking and making design from a reflection on materiality in the production and dynamics of the culture of contemporary society. Finally, it exposes the results achieved, the research advances and future possibilities.
Downloads
Download data is not yet available.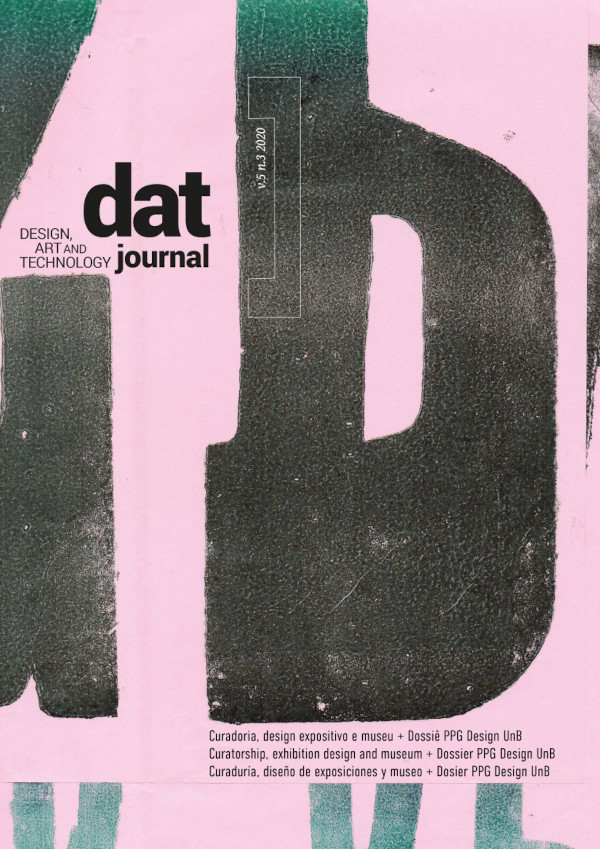 How to Cite
Maynardes, A. C. ., Magalhães Viana, D. ., Moreno de Siqueira, N. ., & Gomes Queiroz, S. . (2020). Design, Culture and Materiality. DAT Journal, 5(3), 167-181. https://doi.org/10.29147/dat.v5i3.265
Section
Design research in the Brazilian Midwest: a portrait of the Postgraduate Program