A worship to the "brave pioneers": the ancestry in the Collection Comunidade Yuba, by the fashion designer Fernanda Yamamoto
Keywords:
Yuba Community, Fernanda Yamamoto, ancestry, fashion design
Abstract
This work is part of a preliminary result from my master's research on the Yuba Community collection, developed by a fashion designer called Fernandab Yamamoto. We built a cartography that included bibliographic research, documentary, interviews and fieldwork. Having said it, the aim of this paper is to critically discuss the concept of ancestry and its presence in Fernanda Yamamoto's work. Therefore, we seek to address briefly the historical context in which the Yuba Community is found, as well as the process of creating the collection, the idea of ancestry for psychoanalysis and the African cosmovision. Finally, we aim to connect the concepts and the history that each piece of the collection may bring
Downloads
Download data is not yet available.
References
ANDRÉ, Richard Gonçalves. Do Samsara à ancestralidade: a apropriação do culto aos ancestrais no Budismo japonês. Revista Brasileira de História das Religiões, v. 11, n. 32, p. 277-305, 2018.
COSTA, Luciano Bedin da. Cartografia: uma outra forma de pesquisar. Revista digital do LAV, v. 7, n. 2, p. 066-077, 2014.
DAMIÃO, Flávia. Filosofia da Ancestralidade. Revista Sul Americana de Filosofia e Educação, 2015.
GUATTARI, Félix; DELEUZE, Gilles. Mil platôs: capitalismo e esquizofrenia. São Paulo: Editora 34, 2000.
KANZAWA, Lucille. Yuba. São Paulo: Terra Virgem. 2010.
LIMA, Priscila Tamis de Andrade. Trajetos na cidade: cartografias de saúde e subjetividade. Dissertação (Mestrado em Mudança Social e Participação Política) - Universidade de São Paulo. 145f. São Paulo, 2013.
MACHADO, Adilbênia Freire. Ancestralidade e encantamento como inspirações formativas: filosofia africana e práxis de libertação. Páginas de Filosofia, v. 6, = n. 2, p. 51-64, 2014.
OLIVEIRA, Eduardo David de. Filosofia da ancestralidade: corpo e mito na filosofia da educação brasileira. Tese (Doutorado em Educação Brasileira) – Universidade Federal do Ceará. 353 f. Fortaleza, 2005.
OLIVEIRA, Eduardo David de. A ancestralidade na encruzilhada. Editora Gráfica Popular, 2007.
OLIVEIRA, Eduardo David de. Filosofia da ancestralidade como filosofia africana: educação e cultura afro-brasileira. Revista Sul-Americana de Filosofia e Educação, v. 18, p. 28 47, 2012.
PASSOS, Eduardo; BARROS, Regina Benevides de. A construção do plano da clínica e o conceito de transdisciplinaridade. Psicologia: teoria e pesquisa, v. 16, n. 1, p. 71-79, 2000.
SAFRA, Gilberto. Memória e subjetivação. Memorandum: Memória e História em Psicologia, v. 2, p. 21-30, 2002.
WATANABE-BARBOSA, Mariana. Singularidades Mestiças: percursos e criação no design da coleção Comunidade Yuba. Dissertação (Mestrado em Design) - Universidade Anhembi Morumbi. 113 f. São Paulo, 2019.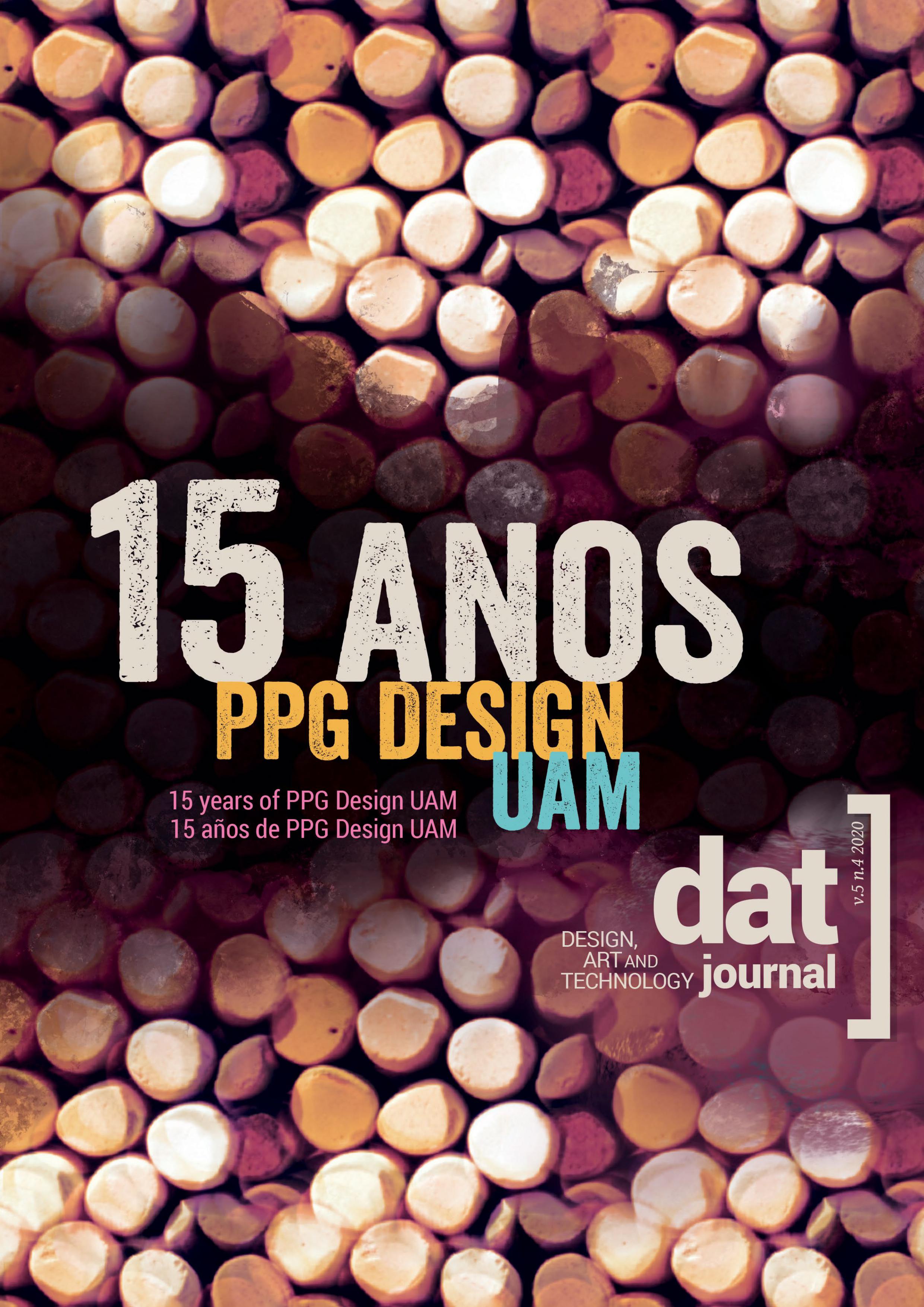 Downloads
How to Cite
Watanabe Barbosa, M. . (2020). A worship to the "brave pioneers": the ancestry in the Collection Comunidade Yuba, by the fashion designer Fernanda Yamamoto. DATJournal: Design, Art and Technology, 5(4), 258–275. https://doi.org/10.29147/dat.v5i4.293