Editorial II DAT Meeting + Dossier PPGDesign UFCG
Gilbertto Prado

Sérgio Nesteriuk

Suzete Venturelli

Itamar Ferreira da Silva

Wellington Gomes de Medeiros
Abstract
In this issue of the DATJournal, in addition to the texts selected regularly by the journal, we have 2 dossiers. The first of them, with invited editors Gilbertto Prado, Sérgio Nesteriuk and Suzete Venturelli, we bring you some selected texts from the II DAT Meeting - Design, Art and Technology 2020. The edition of this DAT Meeting took place as part of the HUB events 2020, together with a consortium formed with three other events: VII SIIMI - International Symposium on Innovation in Interactive Media, # 19.ART - International Meeting of Art and Technology, II International Retina Colloquium.
Downloads
Download data is not yet available.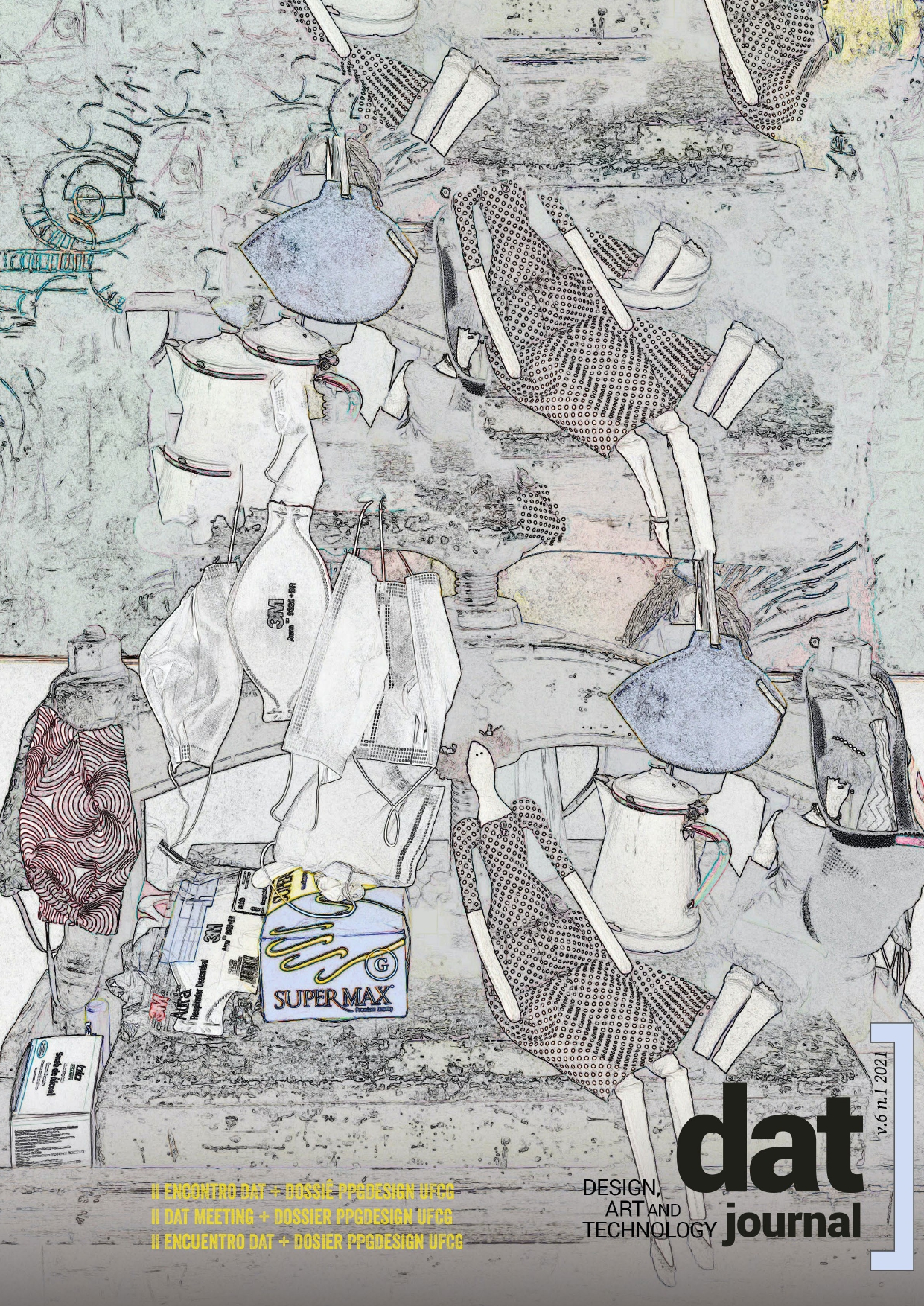 How to Cite
Prado, G. ., Nesteriuk, S. ., Venturelli, S. ., Ferreira da Silva, I. ., & Gomes de Medeiros, W. . (2021). Editorial II DAT Meeting + Dossier PPGDesign UFCG. DAT Journal, 6(1), 1-6. https://doi.org/10.29147/dat.v6i1.315
This work is licensed under a Creative Commons Attribution 4.0 International License.