Dialogs between information architecture and the beginnings of data visualization
Keywords:
Art, Data, Information, Visualization
Abstract
The article discusses the proximities between the concepts of scientific visualization and information architecture, understood as precursors of data visualization in its contemporary setting. Using authors that shape the are, it proposes a dialog between data visualization and art, considered as a field of unexplored possibilities concering the tangibilization of complex information.
Downloads
Download data is not yet available.
References
BASBAUM, Sergio. Sinestesia e percepção digital, in: Aly, Natalia; Bastos, Marcus. Audiovisual Experimental. Arqueologias, diálogos, desdobramentos. São Paulo: Pontocom, 2014.
BASTOS, Marcus; POLICARPO, Clayton. O artivismo e as novas subjetividades políticas na arte contemporânea. In: Santaella, Lucia. (Org.). Desafios Humanos no Contemporâneo. São Paulo: Estação das Letras e Cores, 2019.
BROWN, Maxine; DE FANTI, Thomas; MCCORMICK, Bruce. Visualization in Scientific Computing. Computer Graphics 21, 6, ACM Siggraph: Nova Iorque. Novembro de 1987.
ERNST, Wolfgang. Sonic Time Machines. Explicit Sound, Sirenic Voices and Implicit Sonicity. Amsterdam: Amsterdam University Press, 2016.
HANNS, Daniela Kutschat. Visualização de dados e "tangibilização" da informação: uma questão cognitiva, in: Beiguelman, Giselle; Magalhães, Ana Gonçalves. Futuros Possí-veis. Arte, museus e arquivos digitais. São Paulo: Edusp, 2014.
PLAZA, Julio. Arte e Videotexto, in: 17ª Bienal de São Paulo — Catálogo. São Paulo: 1983.
RESMINI, Andrea; ROSATI, Lucas. A brief history of information architecture. Journal of Information Architecture 3, 2, Outono de 2014. Disponível em http://journalofia.org/volume3/issue2/03-resmini/. Acesso em 29 de Outubro de 2020.
WURMAN, Richard. Ansiedade de Informação. São Paulo: Cultura Editores, 1991.
WURMAN, Richard. Information Architects. New York: Graphis, 1997.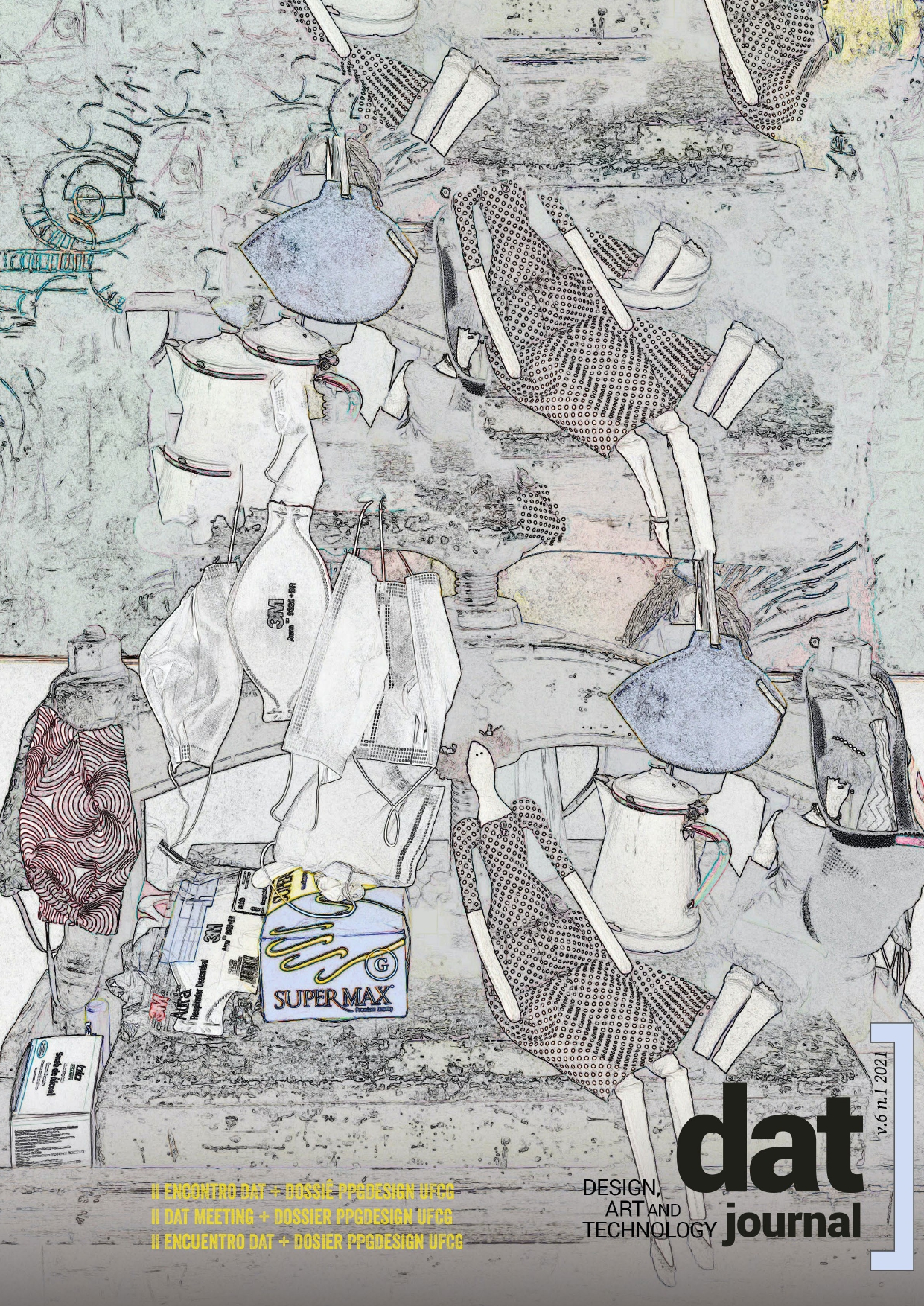 Downloads
How to Cite
Vinicius Fainer Bastos, M. (2021). Dialogs between information architecture and the beginnings of data visualization. DATJournal: Design, Art and Technology, 6(1), 117–128. https://doi.org/10.29147/dat.v6i1.330