Queer therapy, queering therapy: desire in struggle
Keywords:
Art psychotherapy, Black Lives Matter, Desire in Deleuze and Guattari, Intersectionality, Queer studies
Abstract
Este relato de experiência visa evidenciar a importância das re­des de parcerias multiescalares internacionais no desenvolvimento de um evento científico no âmbito de um Programa de Pós-Graduação em Design, Tecnologia e Inovação. Estas redes de parcerias entre Brasil, Cuba, Estados Unidos, México e Portugal são delineadas a partir de ações interinstitucio­nais, interdisciplinares e internacionais que envolveram o desenvolvimen­to de um evento internacional que contemplou palestras, mesas redondas, apresentação e publicação de artigos bibliográficos e técnicos. Esta experi­ência multiescalar foi atravessada por narrativas plurais que emergiram de diferentes contextos locais e regionais, promovendo uma perspectiva am­pliadora dos horizontes de discussão no campo do Design e suas interfaces com a Arte e a Tecnologia.
Downloads
Download data is not yet available.
References
BARKER, M-J. Rewriting the Rules, Routledge, 2018.
CALO', S. 'The Grid', Axiomatic Earth, Tecnosphere Issue, Anthropocene Curriculum & Campus, House of World Cultures (HKW), On-line at: http://www.anthropocene-curriculum.org/pages/root/campus-2016/axiomatic-earth/the-grid/
CRENSHAW, K. Demarginalizing the Intersection of Race and Sex: A Black Feminist Critique of Antidiscrimination Doctrine, Feminist Theory and Antiracist Politics". University of Chicago Legal Forum. 1989 (1).
DEGRUY, J. Post-Traumatic Slave Syndrome, Uptone Press, 2005.
DELEUZE, G.; GUATTARI, The Anti-Oedipus, Minneapolis: University of Minnesota Press, 2004 [orig. 1972]
DELEUZE, G.; GUATTARI, F. A Thousand Plateaus, London: Athlone, 1989.
DELLAR R. Ed, Mad Pride: A Celebration of Mad Culture, Chipmunka: London, 2003.
DOSSE, F. Deleuze and Guattari Intersecting Lives, Columbia, 2010.
DUDLEY J., "Art Psychotherapy and the Use of Psychiatric Diagnosis: Assessment for Art Psychotherapy", International Journal of Art Therapy, 9:1, 14-25, 2004.
FREUD, S., "On Narcissism: An Introduction", in Sandler, J. et al. Eds. Freud's 'On Narcissism': An Introduction, London: International Psychoanalytical Association, pp. 3- 32, 2014.
GUATTARI, F. The Three Ecologies, London: Athlone, 2000.
GUATTARI, F. and ROLNIK, S., Molecular Revolution in Brazil, Los Angeles: Semiotext(e), 2008.
MISSE', M. A la conquista del cuerpo equivocado, Egales, 2018.
POLACK, J-C. "Analysis between Psycho and Schizo", in ALLIEZ, E. and GOFFEY A. Eds., The Guattari Effect, Continuum: London and New York, 2011, pp 57-67.
QUERRIEN, A. "Maps and Refrains of a Rainbow Panther", in ALLIEZ, E. and GOFFEY A. Eds., The Guattari Effect, Continuum: London and New York, 2011, pp 84-98.
LAS RARAS Offbeat diary: Humour and irony allow us to distance ourselves from pain that can sometimes hold us prisoner, in ZECHNER, M. Ed., Una Ciudad Muchos Mundos: Artistic Research and Situated Practices, Matadero: Madrid, 2016, pp 92-105.
INTERMEDIAE MATADERO MADRID. Una ciudad muchos mundos: Investigación artística y práticas situadas. Madrid, 2018 Online at: https://www.unaciudadmuchosmundos.es/sites/default/files/2018-11/UCMM%20Investigacio%CC%81n%20arti%CC%81stica%20y%20pra%CC%81cticas%20situadas.pdf
TOSQUELLES, F. "La scuola di liberta", François Tosquelles, interview à cura di GIOVANNA GALLIO e MAURIZIO COSTANTINO. 1987. Available at http://www.persalutementale.altervista.org/files/ScuolaLiberta.pdf.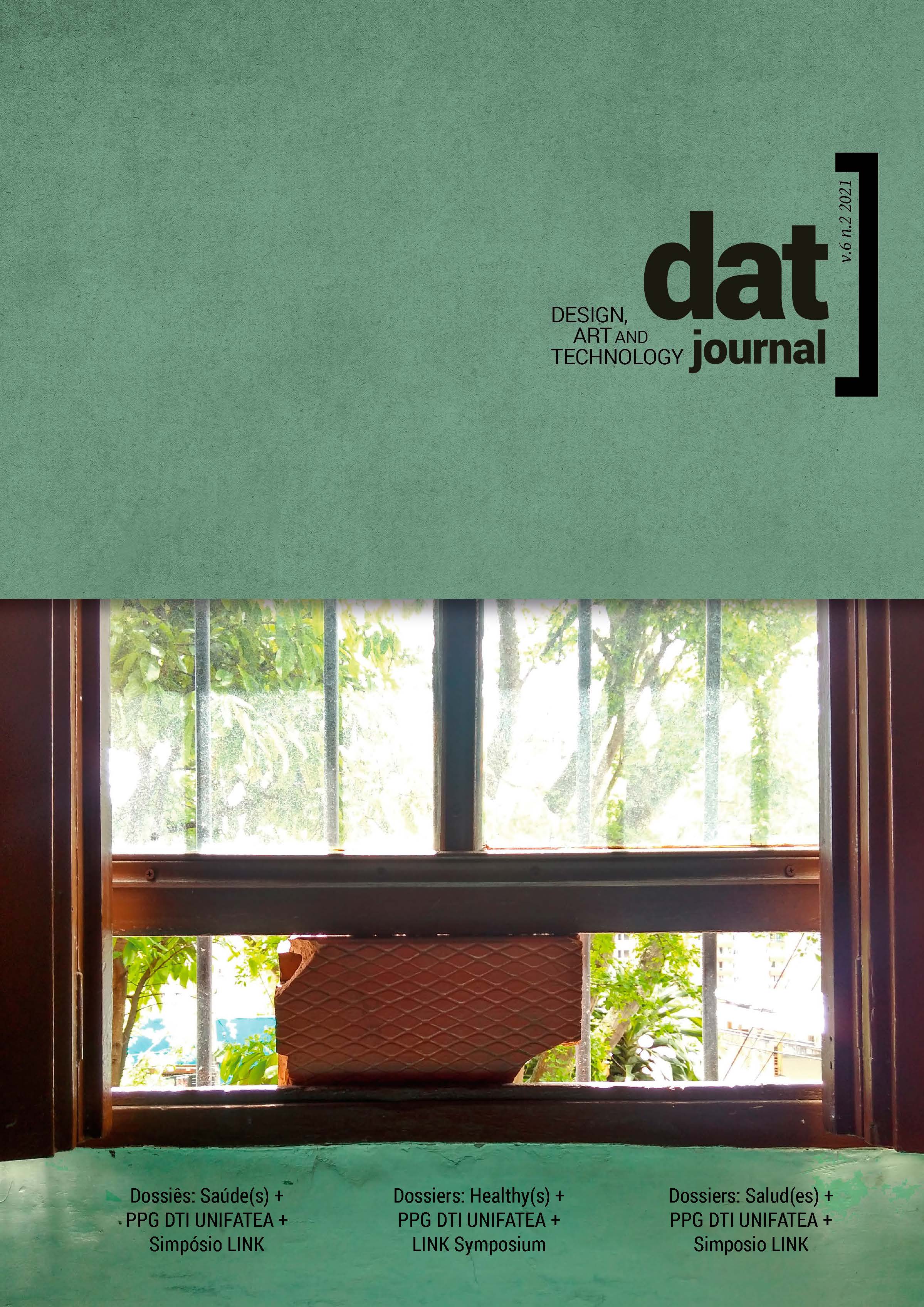 Downloads
How to Cite
Plotegher, P. (2021). Queer therapy, queering therapy: desire in struggle. DAT Journal, 6(2), 137–150. https://doi.org/10.29147/dat.v6i2.397