The margins of fiction
Keywords:
Fiction, Instrumental Reason, Disaffection, Fashion
Abstract
Referring to different literary genres, the text establishes connections be­tween lifestyles and the instrumentalization of creative processes in the contempo­rary corporate and educational environments. Having fashion as a reference, it in­vestigates disaffection as a symptom of alienation of the individual in the shadow of hybrid and informal sources of the digital environment, and in theoretical correspon­dence with aspects of the criticism of instrumental reason by Adorno and Horkheimer.
Downloads
Download data is not yet available.
References
ADORNO, T. W.; HORKHEIMER, M. Dialética do esclarecimento: fragmentos filosóficos. Rio de Janeiro: Jorge Zahar, 1985.
BLECHER, M. Acontecimentos na realidade imediata. São Paulo: Cosac Naify, 2013.
BOURRIAUD, N. Estética Relacional. São Paulo: Martins Fontes, 2009.
DUNCAN, F. Normcore: fashion for those who realize they're one in 7 billion. In: The Cut, 2014. https://www.thecut.com/2014/02/normcore-fashion-trend.html Acesso em: 01 fev. 2021.
FOUCAULT, Michel. Nascimento da biopolítica: curso dado no College de France (1978-1979). São Paulo: Martins Fontes, 2008.
FREITAG, B. A Teoria Crítica: ontem e hoje. São Paulo: Brasiliense, 1994.
FREUD, S. O mal-estar na cultura. Rio de Janeiro: Imago, 2010.
HABERMAS, J. The theory of communicative action. Boston: Beacon Press Books, 1987. v. 1: Lifeworld and system: a critique of functionalist reason.
HORKHEIMER, M. Eclipse da razão. São Paulo: Centauro, 2002.
LAVAL, C. A Escola não é uma empresa: o neoliberalismo em ataque ao ensino público. Londrina: Planta, 2004.
LAVAL, C. Para a crítica da educação neoliberal. [Entrevista cedida a] Catarina de Roig Catini. ETD: Educação Temática Digital, Campinas, v. 22, n. 4, p. 2031-1040, out./dez. 2020. https://periodicos.sbu.unicamp.br/ojs/index.php/etd/article/view/8658365/23184 Acesso em: 12 fev. 2021.
MAVRIDIS, K. Normcore: a recent online media discussion phenomenon. In: FASHION Culture Parsons, [s. l.], 06 mar. 2014. Disponível em: https://fashionculturesparsons.wordpress.com/2014/03/06/normcore-a-recent-online-media-discussion-phenomenon/ Acesso em: 18 fev. 2021.
PORTAL SEBRAE. Disponível em https://www.sebrae.com.br/sites/PortalSebrae Acesso em: 18 fev. 2021.
RANCIÉRE, J. As margens da ficção. Lisboa: KKYM, 2019.
YOUTH mode. Um estudo sobre liberdade. In: BOX 1824, 2013. https://medium.com/@box1824/youth-mode-d0466e1be491 Acesso em: 26 fev. 2021.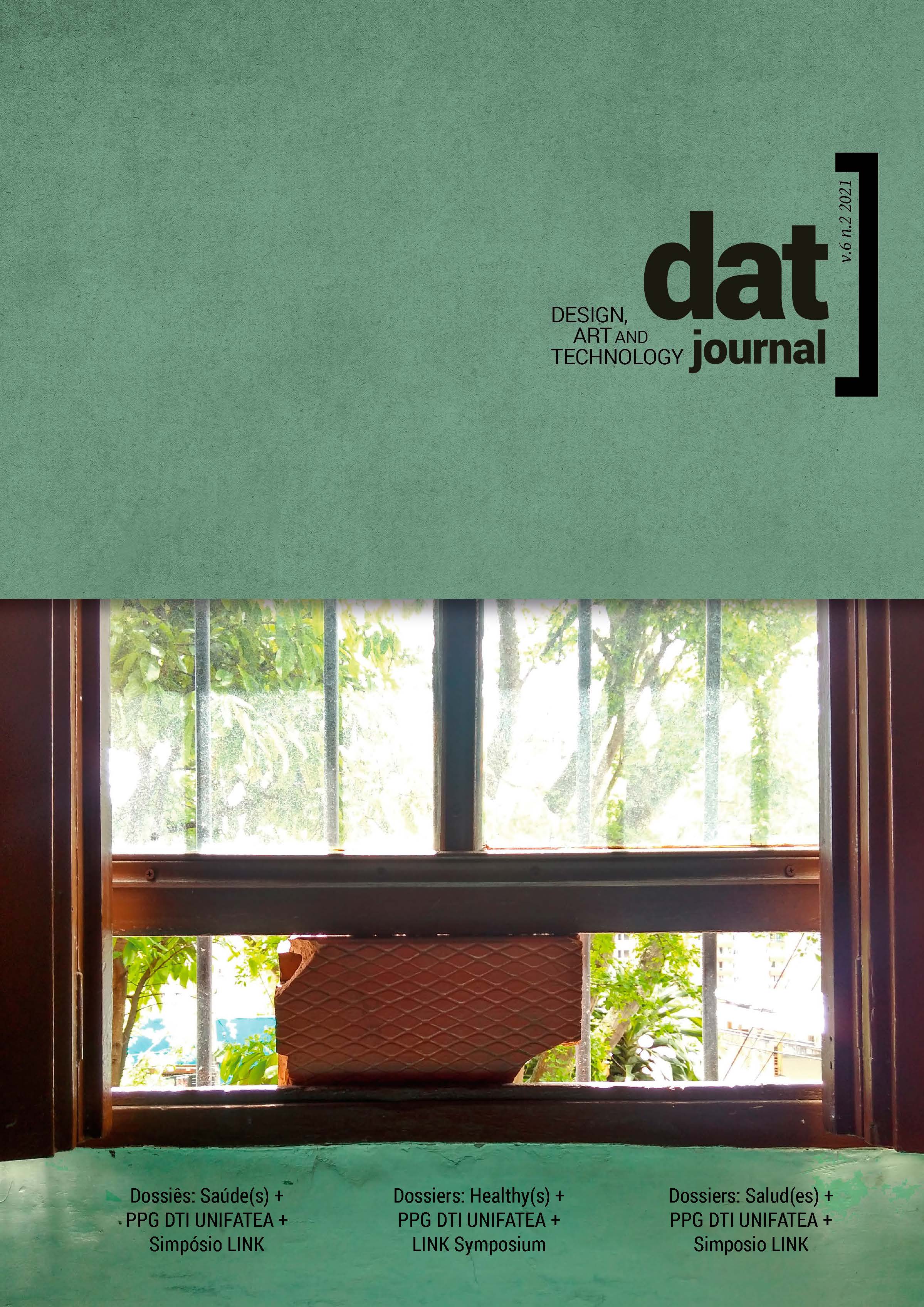 Downloads
How to Cite
Motta, E. (2021). The margins of fiction. DAT Journal, 6(2), 204–214. https://doi.org/10.29147/dat.v6i2.406