Analogue processes for digitally native design students
Keywords:
Design education, analogue type, legibility, non-scalable text, tactile activity
Abstract
Although fresh intakes of communication design students have grown up with constant digital connectivity and social media, they grapple to comprehend the relationship between communication, legibility, and usability of an analogue, printed publication. New intakes of communication design undergraduates, lack aesthetic sensitivity and formal appreciation of printed type. They are at ease when exploring work digitally, or manipulating forms or text on the computer, but when it comes to design for print, and transcribing text onto non-scalable media e.g., paper, they struggle with basic notions of typography, like weight, size, legibility, and hierarchy of information. Consequently, two analogue, tactile studio activities were developed to complement teaching and learning, and assist students to increase their formal and aesthetic perception of type, typography, and communication design. This qualitative research takes a closer look at the two workshops, and considers its impact on the work produced by students.
Downloads
Download data is not yet available.
References
Bauman, Z. (2000). Liquid modernity. Polity Press; Malden, MA.
Bigelow, C. (2019). Typeface features and legibility research. Vision Research, 165, 162–172. https://doi.org/10.1016/j.visres.2019.05.003
Bolkan, S., & Griffin, D. J. (2017). Students' use of cell phones in class for off-task behaviors: The indirect impact of instructors' teaching behaviors through boredom and students' attitudes. Communication Education, 66(3), 313–329. https://doi.org/10.1080/03634523.2016.1241888
Cilliers, E. J. (2017). The challenge of teaching generation Z. PEOPLE: International Journal of Social Sciences, 3(1), 188-198.
Dezuanni, M., Erstad, O., Flewitt, R., Kümmerling-Meibauer, B., & Pereira. (2020). Minecraft 'worldness' in family life: Children's digital play and socio material literacy practices. The Routledge Handbook of Digital Literacies in Early Childhood, 366-376. Routledge.
Grigg, J. (2020). Materials and tools as catalysts of invention in graphic design ideation. Design Studies, 70, 100960. https://doi.org/10.1016/j.destud.2020.100960
Hajian, G. (2020, December). Analog processes for digitally native students. In Link Symposium Abstracts 2020 (pp. 32-33). https://doi.org/10.24135/linksymposium.vi.13
Kraushaar, J. M., & Novak, D. C. (2010). Examining the Affects of Student Multitasking with Laptops during the Lecture. Journal of Information Systems Education, 21(2), 241–251.
Legge, G. E., & Bigelow, C. A. (2011). Does print size matter for reading? A review of findings from vision science and typography. Journal of Vision, 11(5),8–8. https://doi.org/10.1167/11.5.8
Prensky, M. (2001). Digital Natives, Digital Immigrants Part 1. On the Horizon, 9(5), 1–6. https://doi.org/10.1108/10748120110424816
Rothman, D. (2016). A Tsunami of learners called Generation Z. URL: http://www.mdle.net/JoumaFA_Tsunami_of_Learners_Called_Generation_Z.pdf.
Turner, A. (2015). Generation Z: Technology and Social Interest. The Journal of Individual Psychology, 71(2), 103–113. https://doi.org/10.1353/jip.2015.0021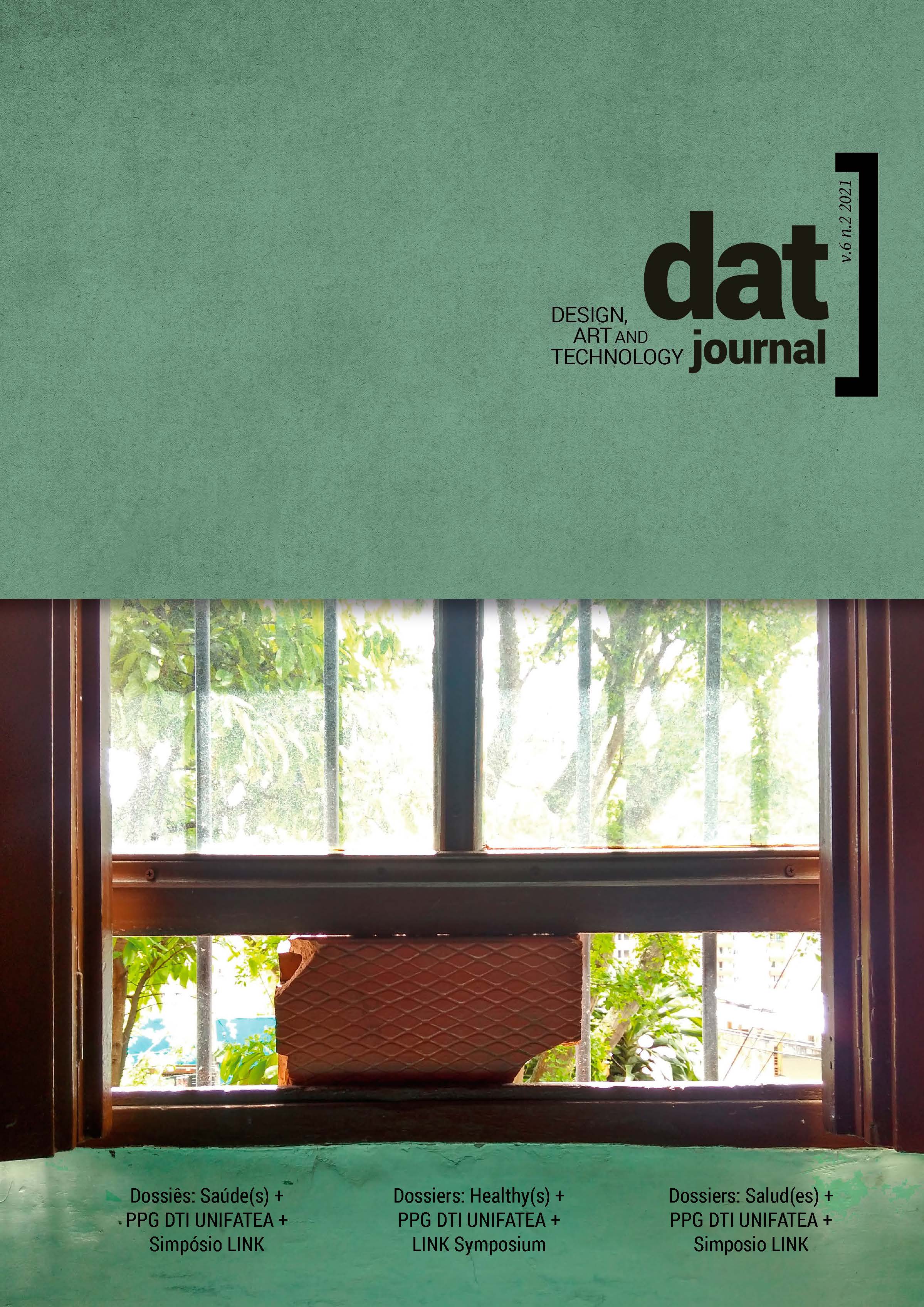 Downloads
How to Cite
Haijan, G. (2021). Analogue processes for digitally native design students. DAT Journal, 6(2), 418–430. https://doi.org/10.29147/dat.v6i2.413
Section
Dossiê Simpósio LINK