Contemporary photography practice: expanded methodology and critical ways of thinking
Keywords:
Lens-based image, Methodology, Photography, Place-making, Practice-led research
Abstract
Contemporary photographic practice has advanced into a broad territory of representational flux and modalities. This is a stimulating moment for lens-based practitioners and practice-led researchers willing to explore expanded modes of academic inquiry connected the medium of photography. In this article I draw key methodological insights from my Practice-led PhD project Place Imaginaries: Photography and Place-making at Te Awa River Ride. I explore relationships between photography and place-making and how photography is embedded within place-making processes. As a photographer and artist I developed a methodology based on photography practice and the iteration of curated bodies of photographic work. Te Awa River Ride is my research locale, a shared pathway that edges the banks of the Waikato River in the central North Island of Aotearoa New Zealand. Photography practice or lens-based practice is located at the core of my methodological research approaches; a space, which informs both theoretical and practice-led research developments en route to expanded critical modes of academic inquiry.
Downloads
Download data is not yet available.
References
Berger, J. (1980). About Looking. Writers and Readers Publishing Cooperative, LTD.
Bergson, H. (1911). Matter and memory. George Allen.
Bergson, H. (2001). Creative evolution. Electric Book Co. http://site.ebrary.com
Bishop, C. (2005). Installation art: A critical history. Tate.
Boast, R., & Hill, R. S. (Eds.). (2009). Raupatu: The confiscation of Māori land. Victoria University Press.
Butt, D. (2017). Artistic Research in the Future Academy. Intellect.
Celant, G. (1996). A visual machine. Art installations and its modern archetypes. In R. Greenberg,
B. W. Ferguson, & S. Nairne (Eds.), Thinking about exhibitions (pp. 371–386). Routledge.
De Oliveira, N., Oxley, N., & Petry, M. (2006). Installation art in the new millennium: The empire of the senses. Thames & Hudson.
Deleuze, G. (1988). Bergsonism. Zone Books.
Deleuze, G. (1989). Cinema 2: The time-image. University of Minnesota Press. https://monoskop.org/images/6/68/Deleuze_Gilles_Cinema_2_TimeImage.pdf
Deleuze, G., & Guattari, F. (1994). What is philosophy? (G. Burchell & H. Tomlinson, Trans.). Verso.
Egert, G. (2016). Barbara Glowczewski, Totemic Becomings. Cosmopolitics of the Dreaming. Book Review. Anthrovision. Vaneasa Online Journal, 4.1. http://anthrovision.revues.org/2291
Fisher, M. (2016). 'I riro whenua atu me hoki whenua mai': The return of land and the Waikato-Tainui raupatu settlement. Journal of New Zealand Studies, 23, 19–36.
Hill, R. (2019). Place imaginaries: Photography and place-making at Te Awa River Ride [Thesis, The University of Waikato]. https://researchcommons.waikato.ac.nz/handle/10289/12797
Hill, R. (2020). Post-photography: Lens-based methodology and practice-led ways of critical thinking. In Link Symposium Abstracts 2020 (pp. 28-29)
King, C. M., & Roa, T. om. (2015). The Maori of the Central North Island before 1860. In C. M.
King, D. J. Gaukrodger, & N. A. Ritchie (Eds.), The drama of conservation: The history of the Pureora Forest, New Zealand (pp. 43–66). Department of Conservation, NZ & Springer International. https://doi.org/10.1007/978-3-319-18410-4_3
King, M. (2013). Te Puea: A life. https://www.overdrive.com/search?q=C275DBBF-A11C-4FAB-A5C7-AD53E410D0AA
Köhler, M. (Ed.). (1989). Constructed realities: The art of staged photography. Edition Stemmle.
Leavy, P. (2014). Method meets art: Arts-based research practice (2nd ed.). The Guilford Press. http://site.ebrary.com/lib/alltitles/docDetail.action?docID=11001927
Massey, D. B., Allen, J., & Sarre, P. (Eds.). (2007). Human geography today. Polity Press.
Muru-Lanning, M. (2016). Tupuna Awa: People and politics of the Waikato River. Auckland University Press.
Sonn, C. C., Quayle, A. F., & Kasat, P. (2015). Picturing the wheatbelt: Exploring and expressing place identity through photography. American Journal of Community Psychology, 55(1–2), 89–101. https://doi.org/10.1007/s10464-014-9686-7
Waikato Raupatu Lands Trust. (2008). Waikato Raupatu River Settlement: Information package, August 2008. Author.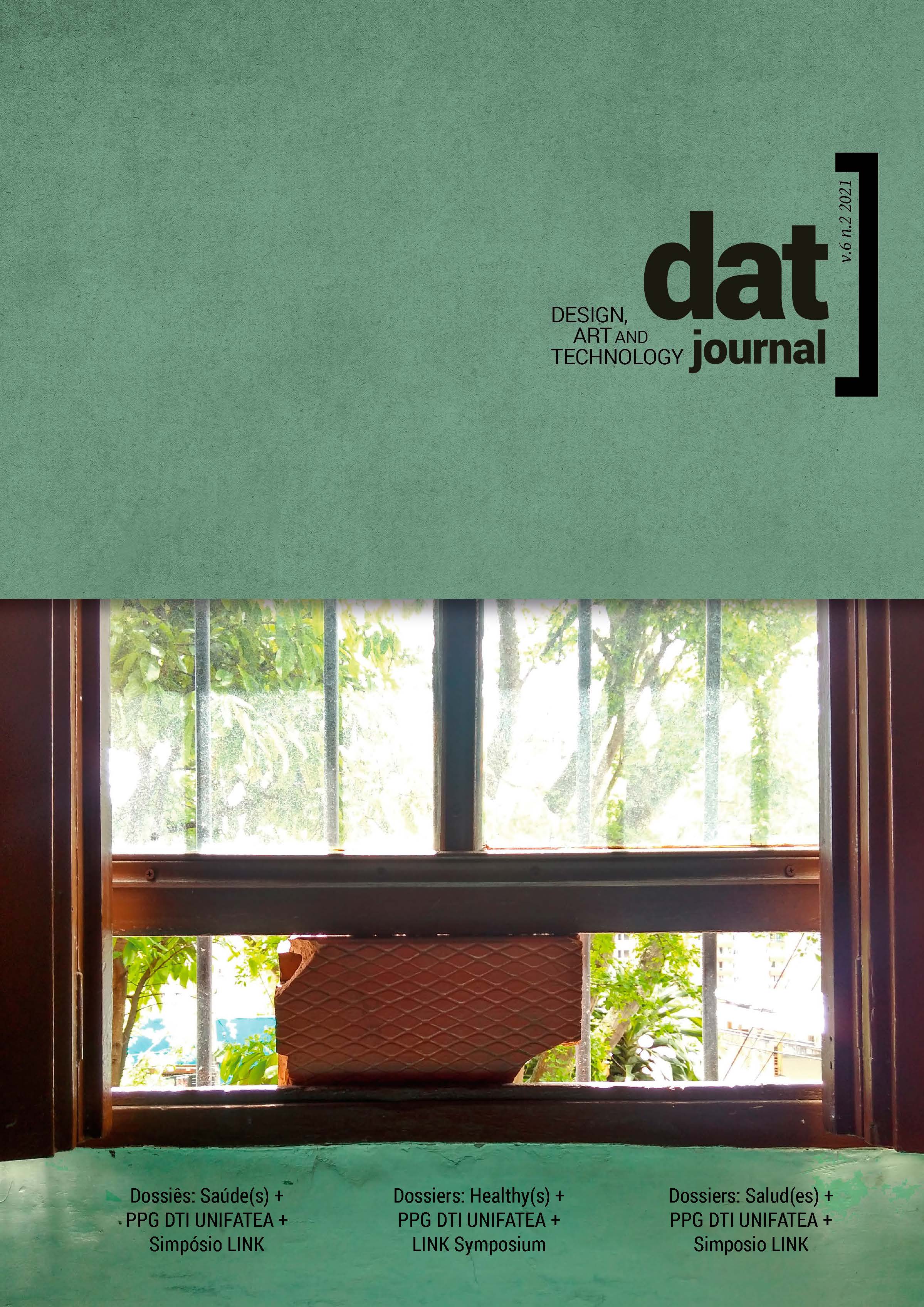 Downloads
How to Cite
Hill, R. (2021). Contemporary photography practice: expanded methodology and critical ways of thinking. DAT Journal, 6(2), 431–442. https://doi.org/10.29147/dat.v6i2.414
Section
Dossiê Simpósio LINK