Phonecardoperated payphones in buses in Brazil
Keywords:
Art in phonecards, Bus, Globalstar, Inc., Public transport, Transport company
Abstract
Payphones were installed in public buses in Brazil. These payphones worked with same phonecards used in tradicional payphones or with specific phonecards produced by telecommunication companies in collaboration with bus transport companies. The objectives of this study were to identify the buses installed with payphones in Brazil, chronology, payphone system, and phonecard type (whether tradicional or specific). The specific phonecards were described. A mobile phone-type payphone working with tradicional phonecards, developed by Telecomunicações da Paraíba S.A. (TELPA; João Pessoa, Paraíba State, Brazil) and installed in 1994 on Rogetur Transporte e Turismo Ltda. transport company buses, is the first consolidate case of a payphone used in a bus in Brazil. Specific phonecards developed by Globalstar, Inc. (Covington, Louisiana, United States of America) in 2000 were used in payphones installed on Viação Itapemirim S.A. and Empresa de Ônibus Nossa Senhora da Penha S.A. transport company buses.
Downloads
Download data is not yet available.
References
BAZANI, A. Anatel estuda telefone público em ônibus. In: Diário do Transporte. Cen¬tral Brasileira de Notícias (CBN), São Paulo, Brasil, 2013. (https://diariodotransporte.com. br/2013/02/13/anatel-estuda-telefone-publico-em-onibus/)
ÔNIBUS URBANOS. Ônibus com telefone público? Na Paraíba tinha. In: Ônibus urbanos, Matérias históricas, Especial de domingo, Paraíba, Brasil, 2015. (https://onibusparaibanos. com/2015/05/24/onibus-com-telefone-publico-na-paraiba-tinha/)
OPANTANEIRO. Orelhão com tecnologia de celular é instalado em ônibus em Porto Ale¬gre. In: Opantaneiro, Tecnologia, 2008. (https://www.opantaneiro.com.br/tecnologia/orelhao¬-com-tecnologia-de-celular-e-instalado-em-onibus-em-porto-alegr/74354/)
PITARRESI, D. World Phonecard Catalogue. Specialized Edition, 17. Central & South America: Brazil (Magnetic & Microchip) - Costa Rica (Magnetic) - El Salvador – Gua¬temala - Paraguay. Written by Daniele Pitarresi and assisted by Nathalie Vanelslande & Gaston Teplitzki. Published by MVCards, 2004. 63 pp.
PREFEITURA MUNICIPAL DE PORTO ALEGRE. Carris instala telefone público na linha T5. In: Prefeitura Municipal de Porto Alegre, Comunicação Social, 2007. (http://www2.portoalegre. rs.gov.br/cs/default.php?reg=73087&p_secao=3&di=2007-04-18)
RIPARDO, S. Telefonia celular via satélite chega aos ônibus. In: Folha de São Paulo, Folha¬News, Brasil, 2000. (https://www1.folha.uol.com.br/folha/informatica/ult124u2624.shtml)
SOFANOTETO. Technologia no busão. In: Sofanoteto, 2008. (http://sofanoteto.blogspot. com/2008/07/tecnologia-no-buso.html)
TAVARES, W. DE S. Revival of phonecard collection as a hobby in Brazil, 2021 (in press)
TAVARES, W. DE S.; SILITONGA, R.U. Collectible African phonecards of butterfly thema¬tic, 2021a (in press)
TAVARES, W. DE S.; SILITONGA, R.U. Description of 10 Australian phonecard folders of animal thematic, 2021b (in press)
TELESÍNTESE. BrT: Único Wi-Fi e telefone público em ônibus. In: Telesíntese, Portal de Telecomunicações, Internet e TICs, 2008. (https://www.telesintese.com.br/brt-unico-wi-fi-e-te¬lefone-publico-em-onibus/)
VIANA, P.R. Ônibus Brasil. In: Ficha técnica, 2011. (https://onibusbrasil.com/paulovia¬na/458796)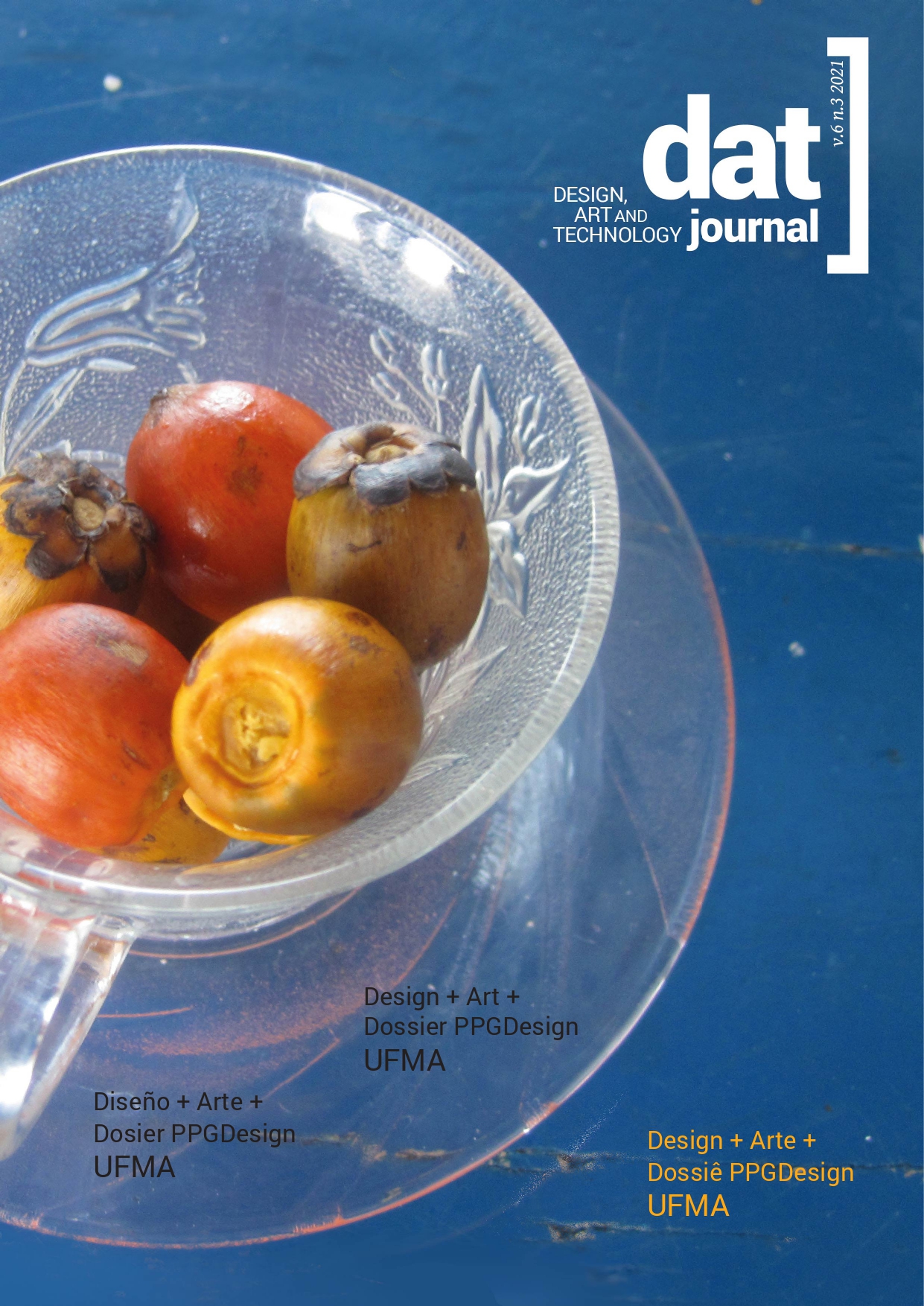 Downloads
How to Cite
Tavares, W. de S. (2021). Phonecardoperated payphones in buses in Brazil. DATJournal: Design, Art and Technology, 6(3), 117–126. https://doi.org/10.29147/dat.v6i3.441
License
This work is licensed under a Creative Commons Attribution 4.0 International License.