In the times of the "artistic guerrilla" - or the ancient attack on the horrific statue of Borba Gato
Keywords:
Produssumo, M.A.R.D.A., artistic guerrilla, Pignatari, Duprat
Abstract
In one of the urgent moments of Brazilian Culture, through the 60s, the pressure of events compelled some artists to develop an "anti-art" position that generated a series of products that still deserve analysis in recent historiography. This text focuses on barely unknown experiments, largely due to the absence of documentation about them. The M.A.R.D.A., movement created by Rogério Duprat and Décio Pignatari, the "Artistic Guerrilla Theory" and the "Produssumo" (Pignatari's concept and text) as well as the advent of Happenings seem to have produced a combat culture ambience that is truly stimulating. We know what resulted from this, but we still know little about its elaboration.
Downloads
Download data is not yet available.
References
ACUIO, Carlos "MARDA, a sigla do happening" Manchete 747 Rio, Bloch Editores,13/08/1966
ALVAREZ LIMA, Marisa Marginália: arte e cultura na Idade da Pedrada Rio, Salamandra, 1996
BARRO, Massimo Rogério Duprat - ecletismo musical SP, Imprensa Oficial, 2009 (Coleção Aplauso Música)
CALADO, Carlos "Músico rompeu as fronteiras entre erudito e popular" in Folha de SP -Ilustrada, São Paulo, Folha, 27/10/2006
CAMPOS, Augusto de Balanço da Bossa & outras bossas São Paulo, Perspectiva, 1993
CASTRO, Ruy Chega de Saudade - A história e as histórias da Bossa Nova São Paulo, Cia. das Letras 1990.
DUPRAT, Rogério "pós-pronunciamentos" in Revista Brasileira de música Rio, Programa de pós-graduação em Música, Escola de Música da UFRJ n.1 jan-jun 2012
GAÚNA, Regiane Rogério Duprat: sonoridades múltiplas São Paulo, Ed. Unesp, 2002.
HIGGINS, Dick "Declarações sobre a intermídia" (1966) in COTRIM, Cecilia e FERREIRA,
Glória Escritos de Artistas anos 60/70 Rio, Jorge Zahar, 2006
MACHADO, Arlindo, Arte e midia Rio de Janeiro : Jorge Zahar Ed., 2007.
MORAES, Fabiana de "Lugares de invenção, lugares de resistência" in ReviSPA das Artes Recife '10 Recife, Prefeitura do Recife / Funarte, 2010, pp. 36-39.
PIGNATARI, Décio Contracomunicação SP, Perspectiva, 1971
PIGNATARI, Décio "Duprat" in Errâncias São Paulo, Ed. Senac, 2000, pp172/175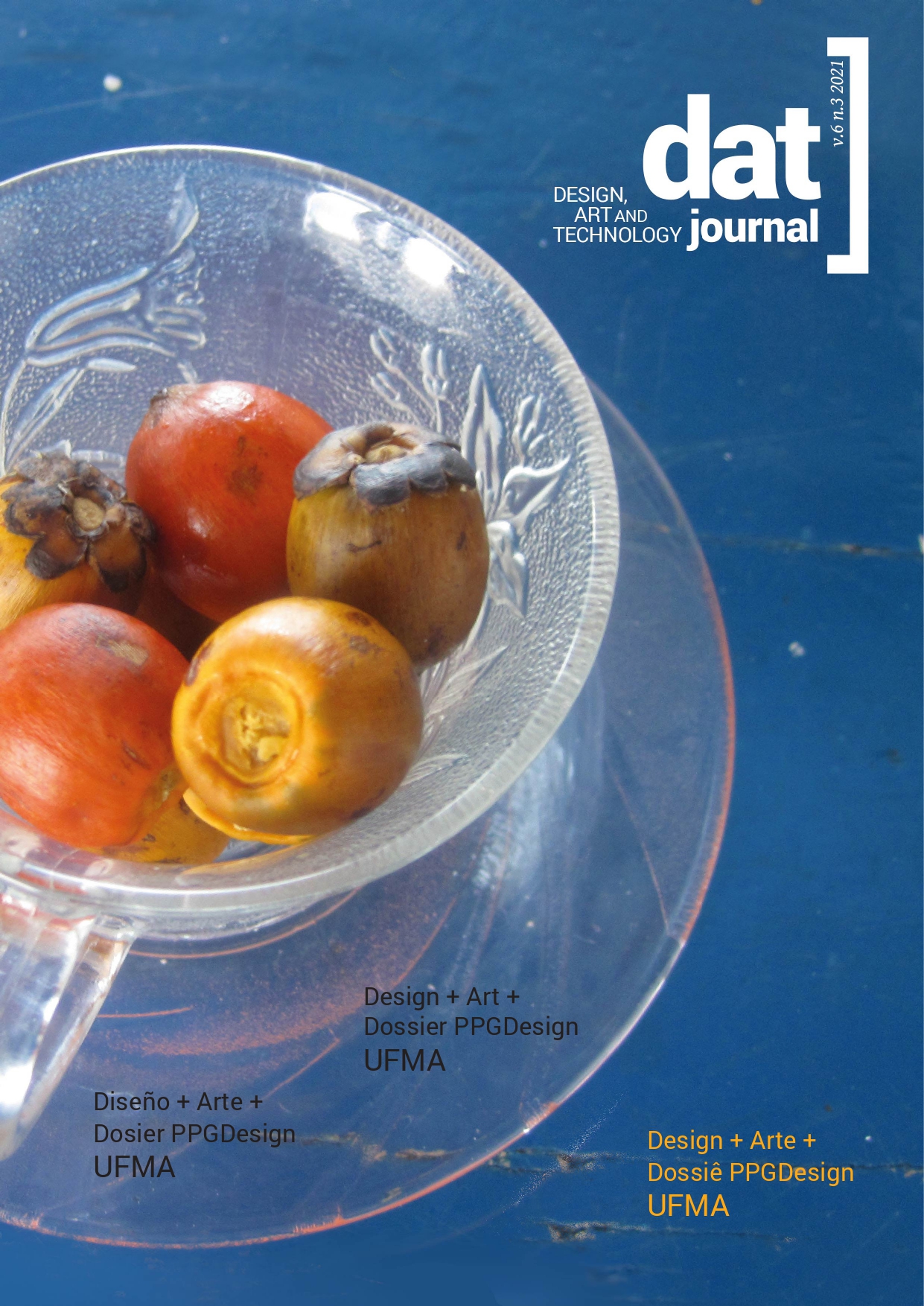 Downloads
How to Cite
Agra, L. (2021). In the times of the "artistic guerrilla" - or the ancient attack on the horrific statue of Borba Gato. DAT Journal, 6(3), 188–204. https://doi.org/10.29147/dat.v6i3.446
License
Copyright (c) 2021 https://creativecommons.org/licenses/by/4.0
This work is licensed under a Creative Commons Attribution 4.0 International License.