Escuelab.org
Keywords:
Activismo, América Latina, Nuevos médios, Residencia, Incubación- Ciencia Abierta, Cultural Abierta, Hackaton
Abstract
Este artículo se centra en el proyecto Escuelab, un programa avanzado de residencias e iniciativas en torno a proyectos que giraban en torno a las relaciones entre el arte, la tecnología y la sociedad que se llevó a cabo en Lima entre 2009 y 2013 y que fue pionero en la región, con especial énfasis en las zonas andinas y centroamericanas de América Latina. El modelo de Escuelab buscaba establecer prácticas transdisciplinares en el uso de nuevas tecnologías que permitan generar sinergías en áreas que por lo general suelen desarrollarse aisladamente, vinculando los campos como el arte, la cultura, la educación y la ciudadanía. Aportaremos algunas reflexiones sobre las posibles formas de generar un modelos transdisciplinarios regionales y los aprendizajes generados en Escuelab considerando que la proliferación de tecnologías por sí sola no es suficiente para dar cuenta de un fenómeno que
tiene implicaciones sociales profundas. Finalmente reflexionaremos de cara a proyectos y laboratorios transdisciplinares que se vienen desarrollando
hoy mediante la participación activa y local fomentando una postura sociocultural que refuerce el desarrollo y la práctica ciudadana y comunitaria.
Downloads
Download data is not yet available.
References
BARRY, Andrew y Georgina Born. 2013. Interdisciplinarity: reconfigurations of the social and natural sciences, Culture, economy and the social. Londres, Nueva York: Routledge.
MARIÁTEGUI, José-Carlos, Sean Cubitt y Gunalan Nadarajan. 2009. "Social Formations of Global Media Art." Third Text 23 (98): 217-228.
MARIÁTEGUI, José-Carlos y Jorge Villacorta. 2005. Videografías invisibles: una selección de video-arte latinoamericano 2000-2005. Catálogo de exposición. Valladolid: Museo Patio Herreriano.
MITCHELL, William J., Alan S. Inouye y Marjory S. Blumenthal eds. Beyond Productivity: Information Technology, Innovation, and Creativity: National Academies Press.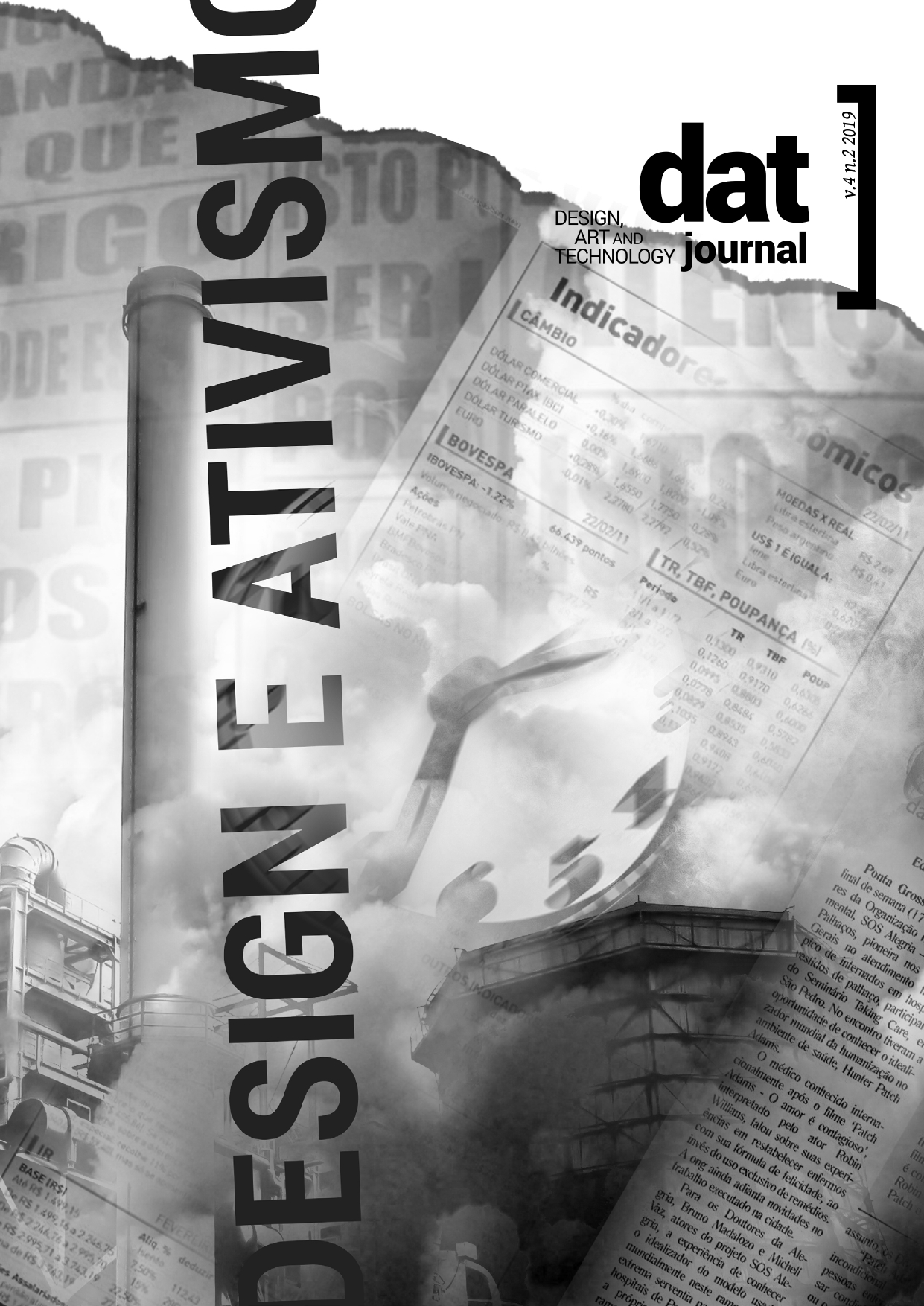 Downloads
How to Cite
Mariátegui, J.-C., Mayorga, E., & Villacorta, J. (2019). Escuelab.org. DAT Journal, 4(2), 97–108. https://doi.org/10.29147/dat.v4i2.134