Passing Testimonies
Keywords:
Performative documentation, Ecology of knowledges, Technological hybridity, testimony, Human vulnerability
Abstract
The purpose of this research is to generate video art documentary proposals within what this study calls Performative Documentation of Knowledge 2. Passing Testimonies is a multichannel installation that uses multiple technologies to interweave images, testimonials and sounds. Assembled from eight choreographed projections, synchronized with a six-channel sound work, the project documents, in essay form, passages and testimonies of people in a refuge state. Issues such as crossing, traces, dreams, waiting in the refugee camp and the uncertain future are all part of this work. It is at the intersection between
two contexts – political art and linguistic hybridity – that we can understand Passing Testimonies. The thematic interdisciplinarity  nspired by the theoretical
bases of the fields of art, politics and sociology is formally mirrored by the freedom with which this research mixes technology and documentary art.
Downloads
Download data is not yet available.
References
ARANTES, Priscila; OLIVEIRA, Mirtes. Design e Ativismo. DATJournal Design Art and Technology, v. 4, n. 2 (2019). Editorial, p. 1-2. Disponível em: https://datjournal.anhembi.br/dat/article/view/124/103. Acesso em: 8 nov. 2019. DOI: https://doi.org/10.29147/dat.v4i2.124.
LIMA, Leonardo; PRADO, Gilbertto. Imagens Digitais Interativas. DATJournal v. 3 n. 2 (2018), p. 43-71. DOI: https://doi.org/10.29147/dat.v3i2.86
GREINER, Christine. O corpo em crise: novas pistas e o curto-circuito das representações. São Paulo: Annablume, 2010.
GUGGISBERG, Sonia. Redes de imagens, memórias e testemunhos: por uma documentação performativa de saberes. São Paulo: Intermeios, 2017.
GUGGISBERG, Sonia. Roda Viva (Life Wheel). Proceedings of Artech 2019, 9th International Conference on Digital and Interactive Arts. Braga, Portugal. DOI: https://doi.org/10.1145/3395852.3359932.
PARENTE, André. A forma cinema: variações e rupturas. In: MACIEL, Katia (Org.). Transcinemas. Rio de Janeiro: Contra Capa, 2009.
______. Tramas da rede: novas dimensões estéticas e políticas da comunicação. Porto Alegre: Sulina, 2004.
PRADO, Gilbertto. Arte telemática: dos intercâmbios pontuais aos ambientes virtuais multiusuário. São Paulo:Itaú Cultural, 2003.
PRADO, Gilbertto; TAVARES, Monica; ARANTES, Priscila (Org.). Diálogos transdisciplinares: arte e pesquisa. São Paulo: ECA/USP, 2016.
SANTOS, Boaventura de Sousa. O futuro do Fórum Social Mundial: o trabalho da tradução. Revista del Observatorio Social de América Latina, 2004, p. 77-90. Disponível em: <https://www.ces.uc.pt/myces/UserFiles/livros/65_Futuro%20FSM%20-%20O%20trabalho%20da%20traducao_OSAL_2004.pdf>. Acesso em: 8 nov. 2019.
______; MENESES, Maria Paula (Org.). Epistemologias do sul. São Paulo: Cortez, 2010.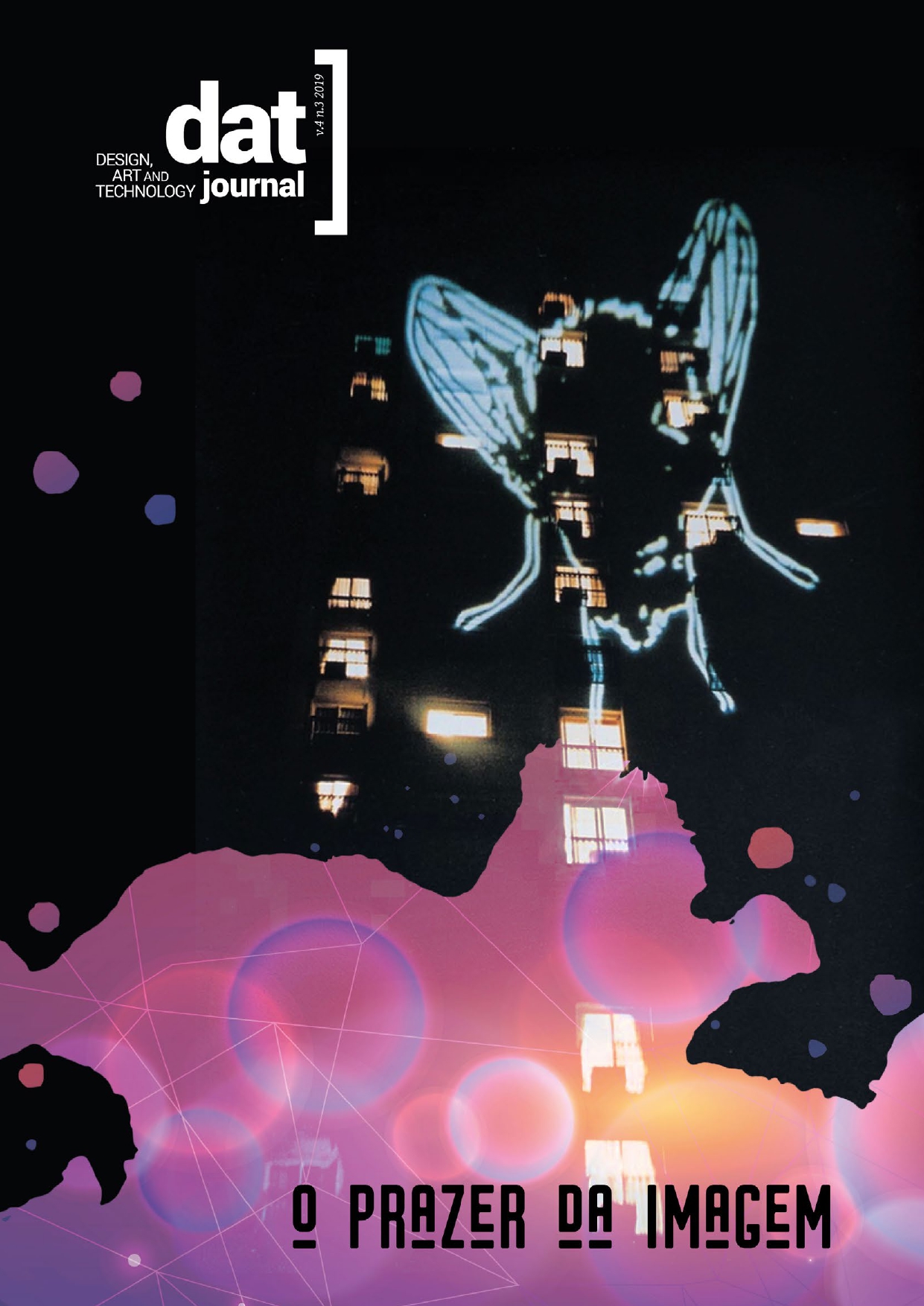 How to Cite
Guggisberg, S. (2019). Passing Testimonies. DAT Journal, 4(3), 108-116. https://doi.org/10.29147/dat.v4i3.151