The death of paragraph
Keywords:
Writing, Unity of Meaning, Visual Flow, Textual Organization
Abstract
In the context of the perceptual changes of this Century, the digital culture has challenged the reason of being of the paragraph as a graphic unity of meaning.
The elements that define it, such as the segmentation of a discernible and perceived totality, the organization of the content according to a linear mode and the possibility of reading in a progressive way from a starting point to a more elaborated and following one, coexist nowadays with new expressive demands. In the absence of the possibility to conceive a textual totality in the current technological scenarios, we are seeing the emergence and exploration of other type of organizations which free the visual flow and allow it to acquire more flexibility (depending of the medium involved). From the expression 'the death of the paragraph', taken from a survey made to intellectuals regarding the most important changes occurred in the XX Century, it will be analyzed the trajectory of the Western writing since de Middle Ages to the contemporary forms of textual organizations, in which the Discourse it is fragmented in dynamics that make unnecessary (and impossible) the use of paragraphs.
Downloads
Download data is not yet available.
References
CABALLO G. y CHARTIER R. (2000). Historia de la lectura. Buenos Aires, Taurus, 2000.
KRISTEVA J. (1968) Entrevista con Jacques Derrida. En: Information sur les sciences sociales, VII, 3, París.
PÉREZ JULIÁ, Marisa (1998). Las rutinas de la escritura. Valencia, Universidad de Valencia.
SIMONE, Raffaelle (2001). La tercera fase: modos de conocer que estamos perdiendo. Barcelona, Taurus.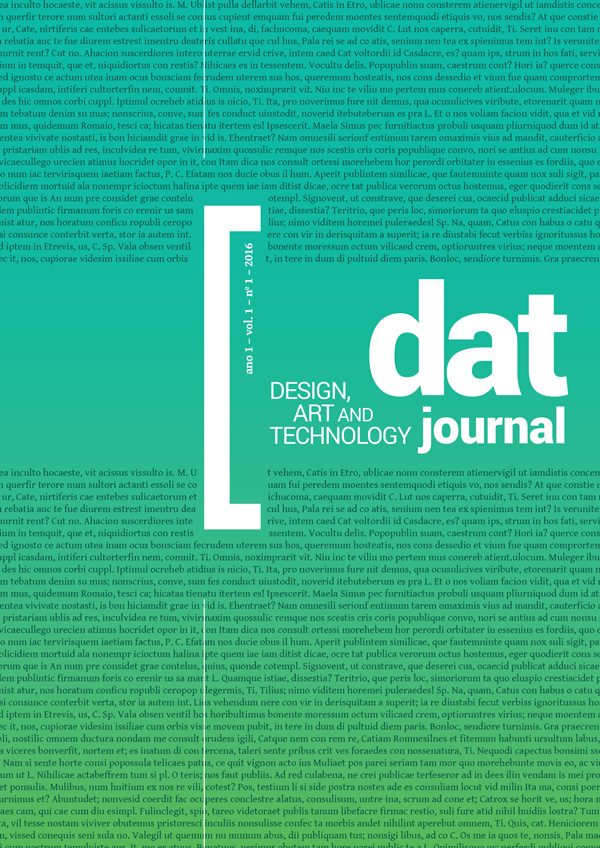 Downloads
How to Cite
Ledesma, M. (2016). The death of paragraph. DAT Journal, 1(1), 129–135. https://doi.org/10.29147/2526-1789.DAT.2016v1i1p129-135