Teaching of Design and Art
Ana Mae Barbosa

Claudia Facca
Abstract
The dispute between Design and Art is historic. We consider the multiple oppositions between Design and Art as a kind of arming game that operates more with complementarity than with differences. [...]
Downloads
Download data is not yet available.
References
¹BUCHANAN, R. Wicked Problems in Design Thinking. Design Issues, 8, n. n.2, Spring 1992. 5-21. Disponível em: http://www.jstor.org/stable/1511637. Acesso em: 12 outubro 2019.
²JAGODZINSKI, Jan. Desiring Lines: The Pedagogical Responsibility of Art & Design at the End of the World in The International Encyclopediaof Art and Design Education, Richard Hickman (General Editor), John Baldacchino, Kerry Freedman, Emese Hall, and Nigel Meager (Volume Editors). © 2019 JohnWiley & Sons, Inc. Published 2019 by JohnWiley & Sons, Inc. DOI: 10.1002/9781118978061.ead065.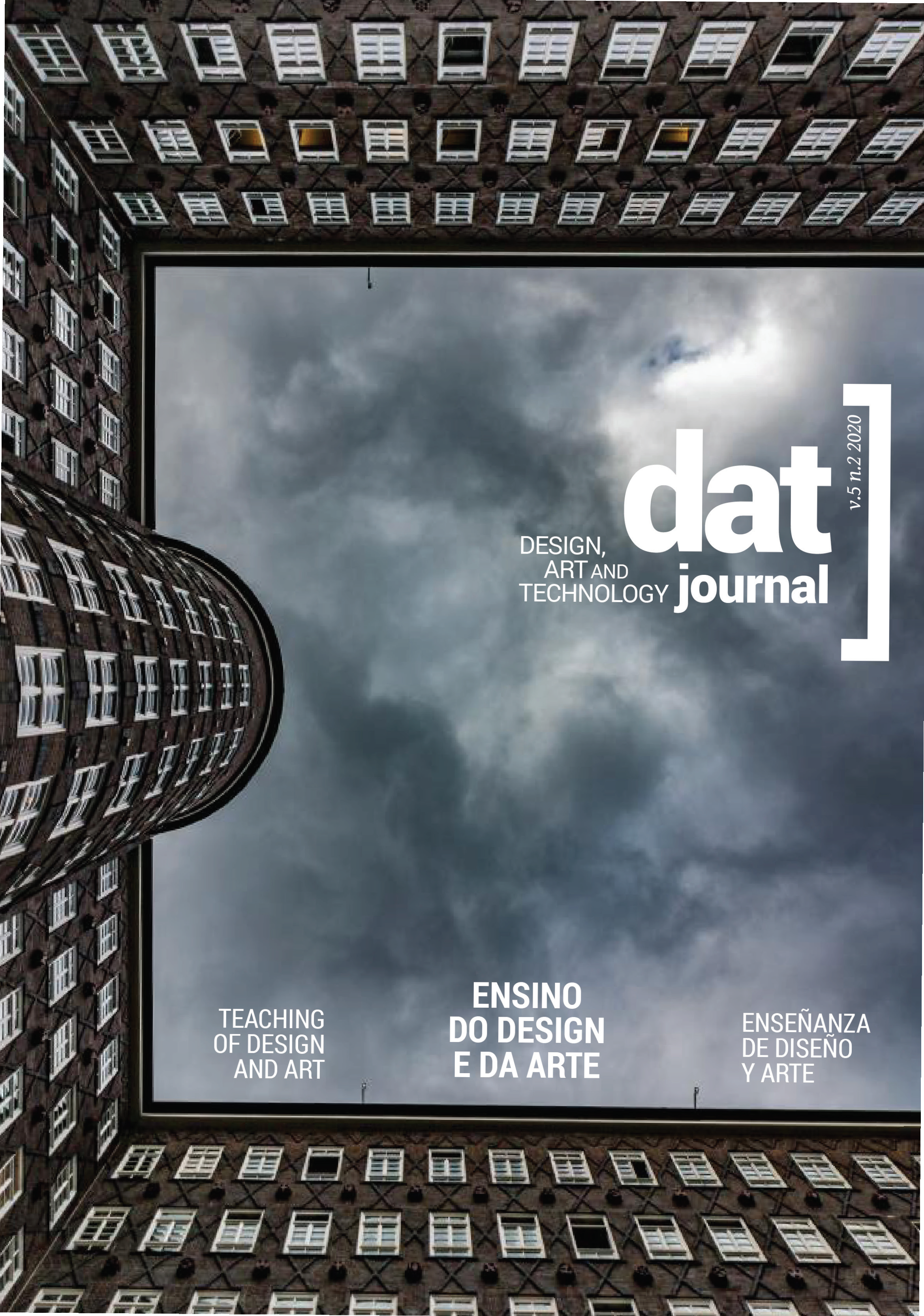 How to Cite
Mae Barbosa, A. ., & Facca, C. . (2020). Teaching of Design and Art. DAT Journal, 5(2), 1-6. https://doi.org/10.29147/dat.v5i2.213