Hatred Among Us
Keywords:
Flavio de Carvalho, Experiências, Nationalism, AM (Clube dos Artistas Modernos), 11th Berlin Biennial
Abstract
The article describes and analyzes in a historical context the Experiencias of Flávio de Carvalho (1899–1973) carried out since the first half of the 20th century, as well as presenting connections of those artistic actions with the contemporary cultural and political scene in Brazil, marked by religious interference. The artist is
mentioned in the 11th edition of the Berlin Biennale, of which the author is one of the curators. The exhibition was structured based on the free updating of themes exposed in four "experiences" of FC. The exhibition is spread over four venues (until 11/1/2020), each with its own repertoire: the Anti-church (Kunst -Werke), the Showcase for dissident bodies (the daad), the inverted Museum (Gropius Bau) and the Living Archive (ExRotaprint). (This text was first published in Flávio de Carvalho: Experience no. 2, Performed on a Corpus Christi Procession. A Possible Theory and an Experiment, published by the Berlin Biennale for Contemporary Art, 2020. Copyright: Lisette Lagnado and Berlin Biennale for Contemporary Art).
Downloads
Download data is not yet available.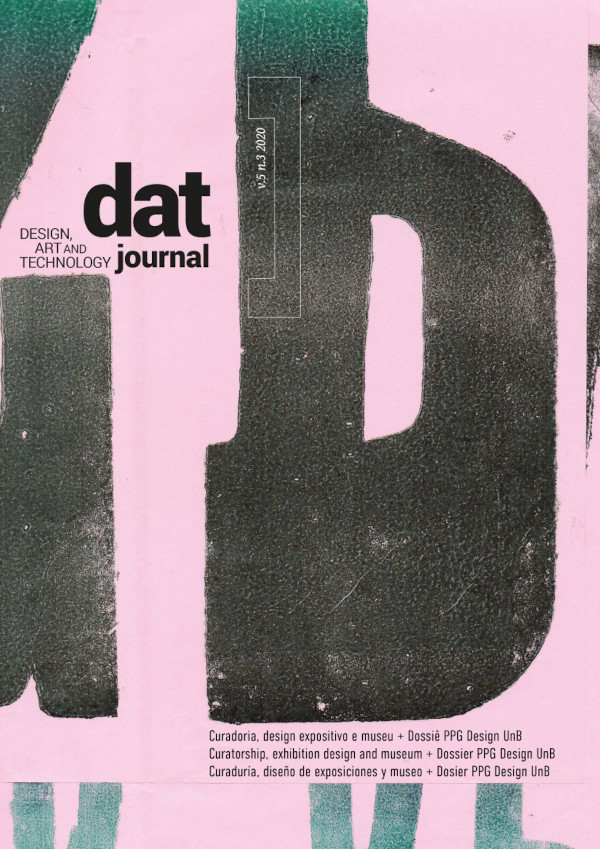 How to Cite
Lagnado, L. . (2020). Hatred Among Us. DAT Journal, 5(3), 33-41. https://doi.org/10.29147/dat.v5i3.230
Section
Curatorship, exhibition design and museum
Copyright (c) 2020 DAT Journal
This work is licensed under a Creative Commons Attribution 4.0 International License.