Disobedient objects
Keywords:
Activism, design, disobedient objects, social movements
Abstract
The article focus on social movement cultures (specifically autonomous social movements, which have been the dominant global movement form of organisation in the last two decades) and the interest of some institutions in exhibiting them. Especially, is analysed the show curated by the author at the Victoria & Albert Museum (2014)– Disobedient Objects –its research and developments. By Disobedient
Objects the author understands the objects of art and design produced by grassroots activist social movements. The context of movements, their theory and practice, is the primary context for a grounded understanding of activist art, so often misframed purely by more abstract, internal artworld debates in theory and aesthetics. For this, the perspective adopted is that of Social Art History.
Downloads
Download data is not yet available.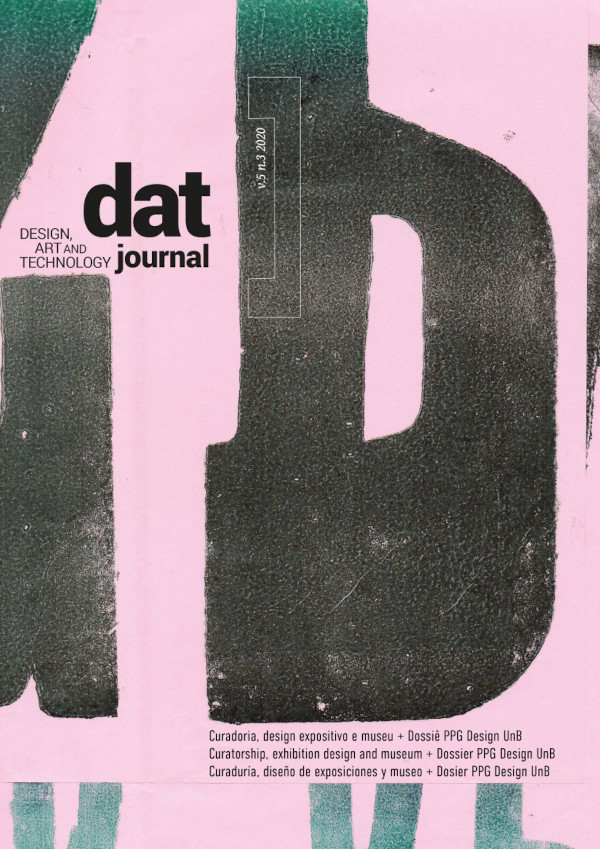 How to Cite
Grindon, G. . (2020). Disobedient objects. DAT Journal, 5(3), 10-32. https://doi.org/10.29147/dat.v5i3.268
Section
Curatorship, exhibition design and museum