Corpecendo: Dressing up and creating unusual spaces
Keywords:
Dressing, Design, Process, art, Spatiality, Visuality
Abstract
The article presents the process report of the Corpecendo Project, focusing on design representation tools and ways of interpreting and giving visibility to the practice of dressing. It starts from the concept of "inscription" (Latour, 2001) and "process documents" (Salles, 2011), to propose a poetic approach to the design practice and to seek approximations between the processes and materialities of the investigative practices of art and design. It invests in aesthetic experiments, linked to body art and artisanal practice, to approach dressing through the bias of investigative strategies mediated by body dynamics and artifact creation.
Downloads
Download data is not yet available.
References
AMBROSE, Harris. Design Thinking. Porto Alegre: Bookman, 2011.
BAUDELAIRE, Charles. Sobre a modernidade: o pintor da vida moderna. Rio de Janeiro: Paz eTerra, 1996.
FORTY, Adrian. Objetos de desejo. Design e sociedade desde 1750. São Paulo: Cosac Naify, 2007.
INGOLD, Tim. Estar Vivo: Ensaios sobre movimento, conhecimento e descrição. Rio de Janeiro, Vozes, 2015.
LATOUR, Bruno. A Esperança de Pandora: ensaios sobre a realidade dos estudos científicos. São Paulo: EDUSC, 2001.
LATOUR, Bruno. Reagregando o Social. Bauru: EDUSC/ Salvador, BA: EDUFBA, 2012.
LATOUR, Bruno. Por uma antropologia do centro. MANA 10 (2) :397-414, 2004. Entrevista, 2004. Disponível em: <https://www.scielo.br/scielo.php?script=sci_arttext&pid=S0104-93132004000200007>. Acesso em: 25 set. 2020.
LIPOVETSKY. GILLES; SERROY, JEAN. A estetização do mundo: viver na era do capitalismo artista. São Paulo: Companhia das Letras, 2015.
RANCIÈRE, Jacques. O Destino das Imagens. Rio de Janeiro: Contraponto, 2012a.
RANCIÈRE, Jacques. Reagregando o social: uma introdução à teoria do ator-rede. Salvador: EDUFBA-Edusc, 2012b.
RANCIÈRE, Jacques. Um Prometeu cauteloso? Alguns passos rumo a uma filosofia do design (com especial atenção a Peter Slotedijk). In: AGITROP: revista brasileira de design, São Paulo,v. 6, n. 58, jul./ago. 2014.
SALLES, Cecília Almeida. Redes da criação: construção da obra de arte. Vinhedo: Horizonte, 2006.
SALLES, Cecília Almeida. Gesto inacabado: processo de criação artística. 5. ed. São Paulo: Intermeios, 2011.
SLOTERDIJK, Peter. Esferas III, Espumas. Madrid: Editorial Siruela, 2005.
SNELSON, Kenneth. The Art of Tensegrity. International Journal of Space Strutures, Volume 27, Number 2 & 3, 2012.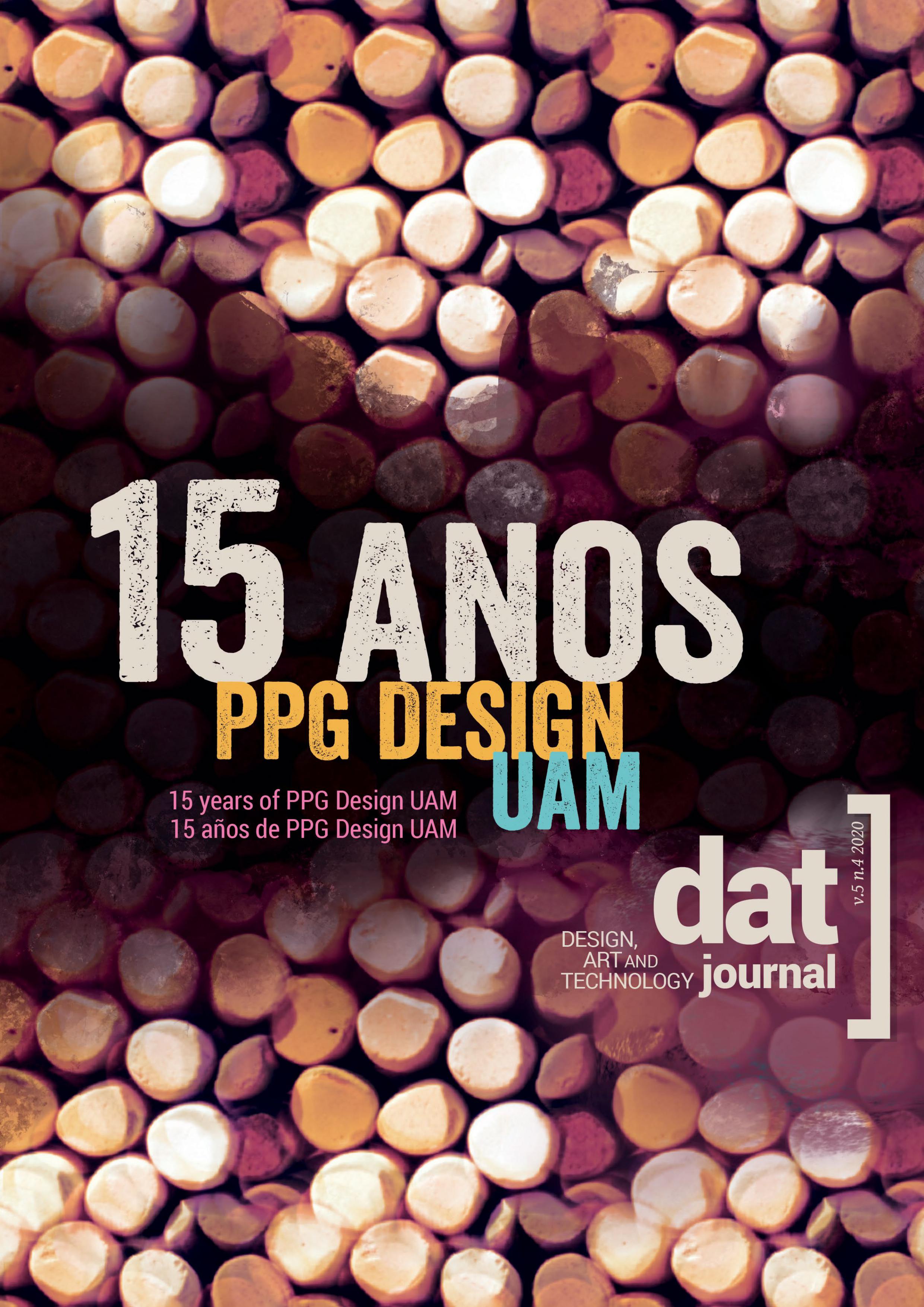 Downloads
How to Cite
Marinho, C. . (2020). Corpecendo: Dressing up and creating unusual spaces . DAT Journal, 5(4), 213–230. https://doi.org/10.29147/dat.v5i4.291