The programmer as an animator: Possible interfaces between animation and programming through the use of Arduino boards for the production of Animatr
Keywords:
Animatronic, Animation, Arduino, Stop motion
Abstract
This work is configured as a production description of an animatronic character for use in the animated film: "Vida de Boneco", winner of the 2017 Brazilian Cinema Grand Prize in the category of best animated short film. In ad¬dition to explaining the production process, there will be a small discussion about the use of embedded systems, more specifically the Arduino board as a basis for producing this type of character, presenting the possibilities of use, advantages and problems. This type of character brings a new possibility of performance for the character, being able to be made through an advance programming of all possible action possibilities or through a unique code, which after triggered, allows an entire sequence of performance actions, turning the programmer into an animator.
Downloads
Download data is not yet available.
References
AYRES, Marcelo. Conheça a história dos robôs, UOL, 2007, disponível em http://tecnologia.uol.com.br/ultnot/2007/10/01/ult4213u150.jhtm. Acesso em 11 ago 2013.
BAUDRILLARD, Jean. Simulacros e Simulação, Lisboa: Relógio d'água, 1981.
DI FELICE, Massimo. Estéticas pós-humanistas e formas atópicas do habitar, Metáforas da Arte, 1 ed. São Paulo: MAC-USP, 2008, p. 79-97.
GALILEU, http://glo.bo/1qRxsTV. www.imdb.com, Internet Movies Database. Acesso em 10/08/2013.
https://www.facebook.com/Wiring.OpenSourceHardware/
https://www.arduino.cc/ acesso em 31/03/2020
KAC, Eduardo. Art Journal, Vol. 56, N. 3, College Art Association, New York, Fall 1997, pp. 60-67
LOUREIRO, Tatiana. Asimov: Ficcionista e visionário do futuro, Super Interessante, novembro de 1993.
OBRINGER, Lee. Como funciona o ASIMO, howstuffworks, http://informatica.hsw.uol.com.br/asimo1.htm. Acesso em 10 ago 2013.
TYSON, Jeff. Como Funcionam os Animatrônicos. Howstuffworks, http://lazer.hsw.oul.com.br/animatronicos1.htm. Acesso em 10 ago 2013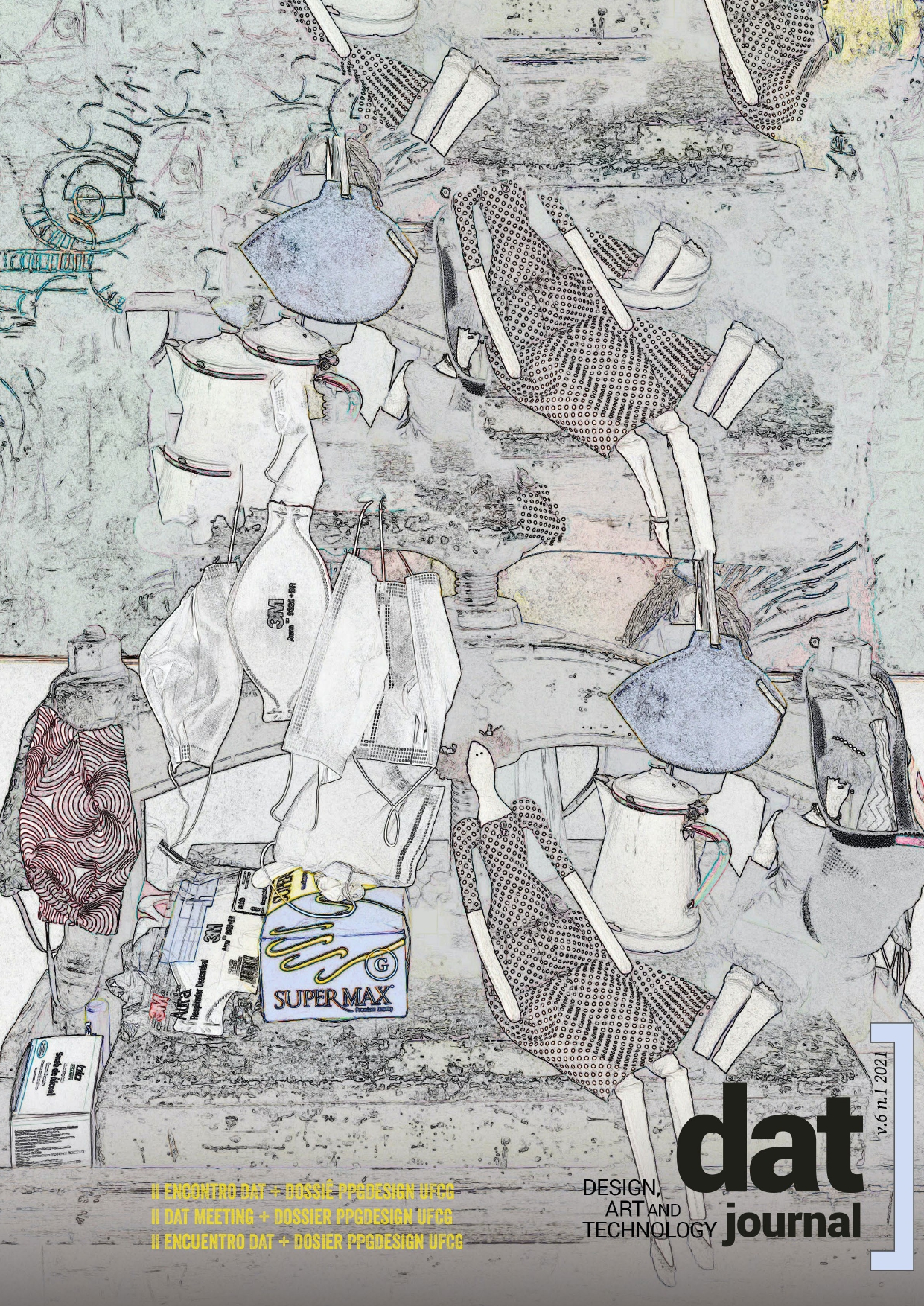 Downloads
How to Cite
Gomes de Oliveira, F., & Martins de Oliveira, R. (2021). The programmer as an animator: Possible interfaces between animation and programming through the use of Arduino boards for the production of Animatr. DAT Journal, 6(1), 49–59. https://doi.org/10.29147/dat.v6i1.323