Gameart
Art and ecological awareness
Keywords:
Gameart, contemporary poetics, art, ecology awareness, ecological philosophy
Abstract
The article presents gameart work developed within the scope of MediaLab /
UnB where there is a tendency to explore issues that mix art and ecological awareness. One of the projects developed in the laboratory was Extinction! Which was partnered with Greenpeace, the play consisted of a game in which the player by capturing a ape helped in the actual preservation of the species; and the Paulista Invaders, which was exhibited in a building adapted as a digital interface, on Avenida Paulista in São Paulo, whose gameart aims to coexistence of cyclists and drivers in Brazilian cities. It discusses how the game market presents environmental issues, and how they relate
to the poetics presented in works in gameart.
Downloads
Download data is not yet available.
References
LARGE, David. Ecological Philosophy,. https://pt.scribd.com/document/289483228/Ecological-Philosophy-David-Large. Acessado em 10 abr. de 2017.
LOVELOCK, James. Gaia: Alerta Final. 1ª ed. Rio de Janeiro: Intrínseca, 2010.
STOCKBURGER, Alex. The Game environment from un auditive perspective. In Proceeding of DiGRA, 2003.
BATES, Bob. Game Design: Second Edition. Boston: PTR, 2004.
GURSOY, AYSE. Game Worlds: A Study of Videogames Criticism. Thesis – Master of Science in Comparative Media Studies, MIT, Massachusetts, 2013.
FERRARI, Debora, TRAINI, Luca. Art and Videogames – NeoLudica. Milão: Skira, 2011.
STOCKBURGUER, Alex. From Appropriation to Approximation. In Proceedings of Pixel Raiders 2 Conference, University of Sheffield, UK, 2003.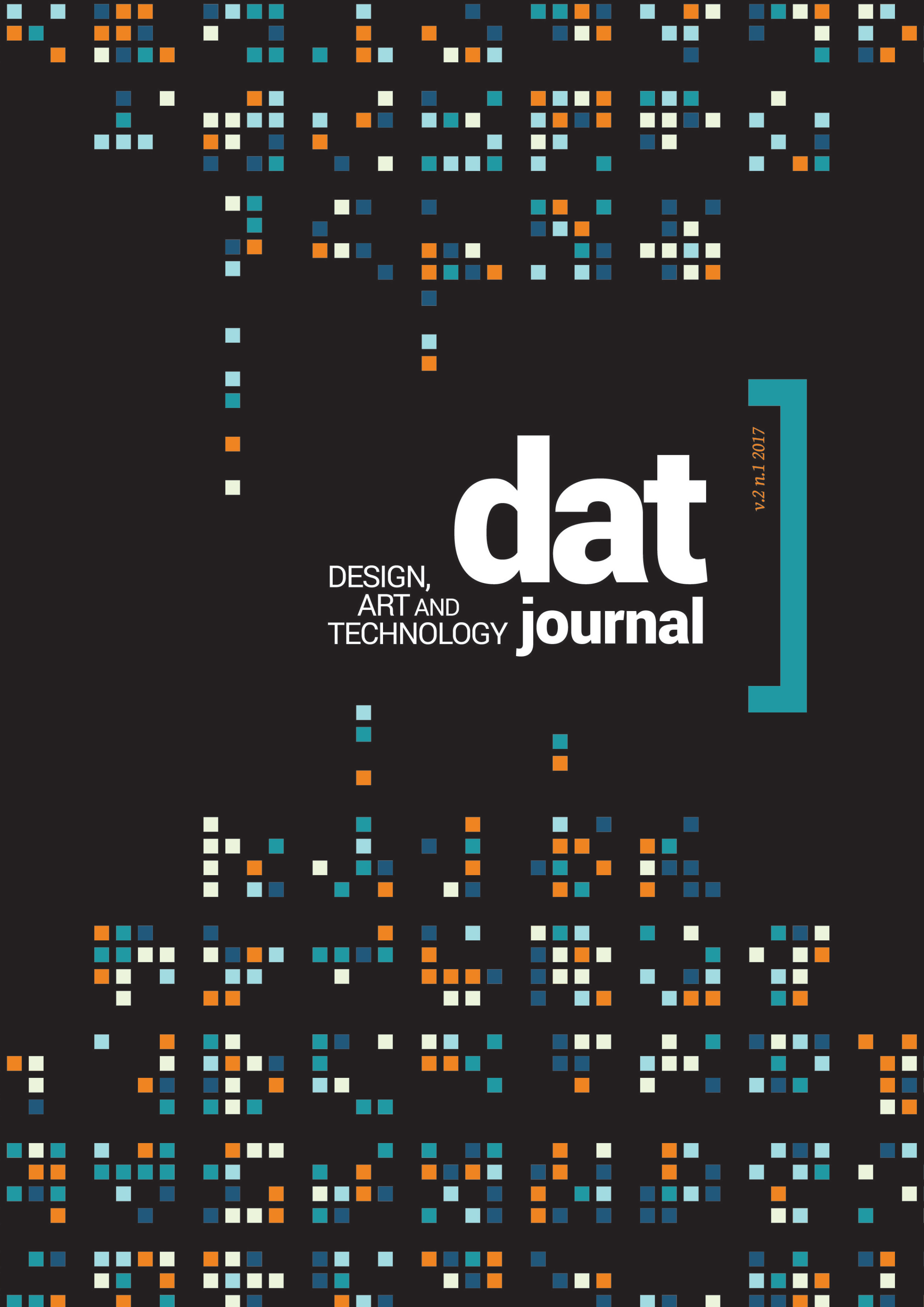 Downloads
How to Cite
Venturelli, S., Witt, A., Reis, A. C., & Loures, J. (2017). Gameart: Art and ecological awareness. DAT Journal, 2(1), 44–54. https://doi.org/10.29147/2526-1789.DAT.2017v2i1p43-53