Independent Game Development
brief considerations of the practice in the post-digital era
Keywords:
Videogames, Independent games, Indie games, Post-digital
Abstract
This paper discusses the link between the post-digital era and the independent game development scene, stating the converging and diverging aspects betwixt both. Thus, we approach some of the post-digital society's strengths as well as the independency amongst videogames. It is hoped, in this sense, to connect characteristics, motivations, potentialities, challenges and differences uniting indie game's independency markers and post-digital characteristics.  
Downloads
Download data is not yet available.
References
ALVES, C. A Contracultura da Década de 60 e a Cena Indie de Jogos Digitais. Blucher Design Proceedings, [S. l.], v. 9, n. 2, 2016.
ANDERSEN, C. U.; COX, G. e PAPADOPOULOS, G. Post-Digital Research. APRJA, v. 3, n. 1, 2014
ANTHROPY, A. Rise of the videogame zinesters: how freaks, normals, amateurs, artists, dreamers, dropouts, queers, housewives, and people like you are taking back an artform. Nova York: Seven Stories Press, 2012. 198 p. ISBN 978-1609803728.
CRAMER, F. What is 'Post-Digital'? APRJA, v. 3, n. 1, 2014
ECO, U. Apocalípticos e integrados. São Paulo, Perspectiva, 1979
FERREIRA, E. M. Diz-me com quem andas e direi o quão 'indie' és: relações entre gênero e mercado no cenário dos videogames independentes. Congresso Internacional de Comunicação e Consumo, 2014
GARDA, M. B. e GRABARCZYK, P. Is Every Indie Game Independent? Towards the Concept of Independent Game. Game Studies: the international journal of computer game research, [S.I.], v. 16, n. 1, p. 1-1, out. 2016. Disponível em: <http://gamestudies.org/1601/articles/gardagrabarczyk>. Acesso em: 10 fev. 2021.
HAN, B. tradução de Lucas Machado. No Enxame: Perspectivas do digital. Petrópolis, RJ: Vozes, 2018. 134 p. ISBN 978-85-326-5851-7
INDIE GAME: The Movie. Direção: James Swirsky e Lisanne Pajot. Produção de BlinkWorks Media e Flutter Media. Estados Unidos: BlinkWorks Media, 2012. Distribuição digital (103 min).
JUUL, J. High-tech Low-tech Authenticity: The Creation of Independent Style at the Independent Games Festival. International Conference on The Foundations Of Digital Games, Copenhagen, v. 9, n. 1, p. 1-11, abr. 2014. Royal Danish Academy of Fine Arts - The School of Design. Disponível em: <https://www.jesperjuul.net/text/independentstyle/independentstyle.pdf>. Acesso em: 10 fev. 2021.
LEMOS, A. O imaginário da cibercultura. São Paulo em Perspectiva, v. 12, n.4, p.46-53, 1998
LIPKIN, N. Examining Indie's Independence: The Meaning of "Indie" Games, the Politics of Production, and Mainstream Co-potation. 2013. Loading… The Journal of the Canadian Game Studies Association Vol 7(11): 8-24 Rutgers University, 2013
LONDON, J. Adeus, Facebook: O mundo pós-digital. Rio de Janeiro: Valentina, 2013. 176 p. ISBN 978-85-65859-05-9
MESQUITA, D.; NESTERIUK, S. TWICTHPLAYSPOKEMON COMO EXPERIMENTO DA CULTURA PARTICIPATIVA. Animus. Revista Interamericana de Comunicação Midiática, [S. l.], v. 18, n. 37, 2019. DOI: 10.5902/2175497735999. Disponível em: https://periodicos.ufsm.br/animus/article/view/35999. Acesso em: 13 maio. 2022.
NEGROPONTE, N. Beyond Digital. Wired. v.6, n. 12, 1998. Disponível em: https://web.media.mit.edu/~nicholas/Wired/WIRED6-12.html. Acesso em: 09 fev. 2022
O'NEIL, C; tradução de Rafael Abraham. Algoritmos de destruição em massa: Como o big data aumenta a desigualdade e ameaça a democracia. Santo André, SP: Editora Rua do Sabão, 2020. 339 p. ISBN 978-65-86460-02-5
PHONE Story: Molleindustria, 2011. Disponível em: http://www.phonestory.org/. Acesso em: 9 fev. 2022.
PRIETO, D e NESTERIUK, S. Indie Games BR: estado da arte das pesquisas sobre jogos independentes no Brasil. SBC, Proceedings of SBGames 2021. XX Brazilian Symposium on Computer Games and Digital Entertainment: Industry Track. 2021- ISSN: 2179-2259
SANTAELLA, L. Temas e dilemas do Pós-digital: A voz da política. São Paulo: Paulus, 2016. 277 p. ISBN 978-85-349-4287-4
STEAM: VALVE CORPORATION, 2003. Disponível em: https://referenciabibliografica.net/a/pt-br/example/index/abnt/software. Acesso em: 14 dez. 2021
SURVIVING INDIE. Direção: Richard James Cook. Produção de Gamestarr Arts. Estados Unidos: Devolver Digital Films, 2016. Distribuição digital (96 min.)
THE BEST Amendment. [S. l.]: Molleindustria, 2013. Disponível em: http://www.molleindustria.org/the-best-amendment/. Acesso em: 9 fev. 2022.
UNITY 3D: UNITY TECHNOLOGIES, 2005. Disponível em: https://unity.com/pt. Acesso em: 05/01/2022
UNREAL Engine 4. [S. l.]: Epic Games, 2014. Disponível em: https://www.unrealengine.com/en-US/. Acesso em: 5 jan. 2022.
ZIMMERMAN, E. Do Independent Games Exist? In Game On: History and Culture of Videogames, L. King (Ed.). Laurence King Publishing, London, p. 120-129, 2002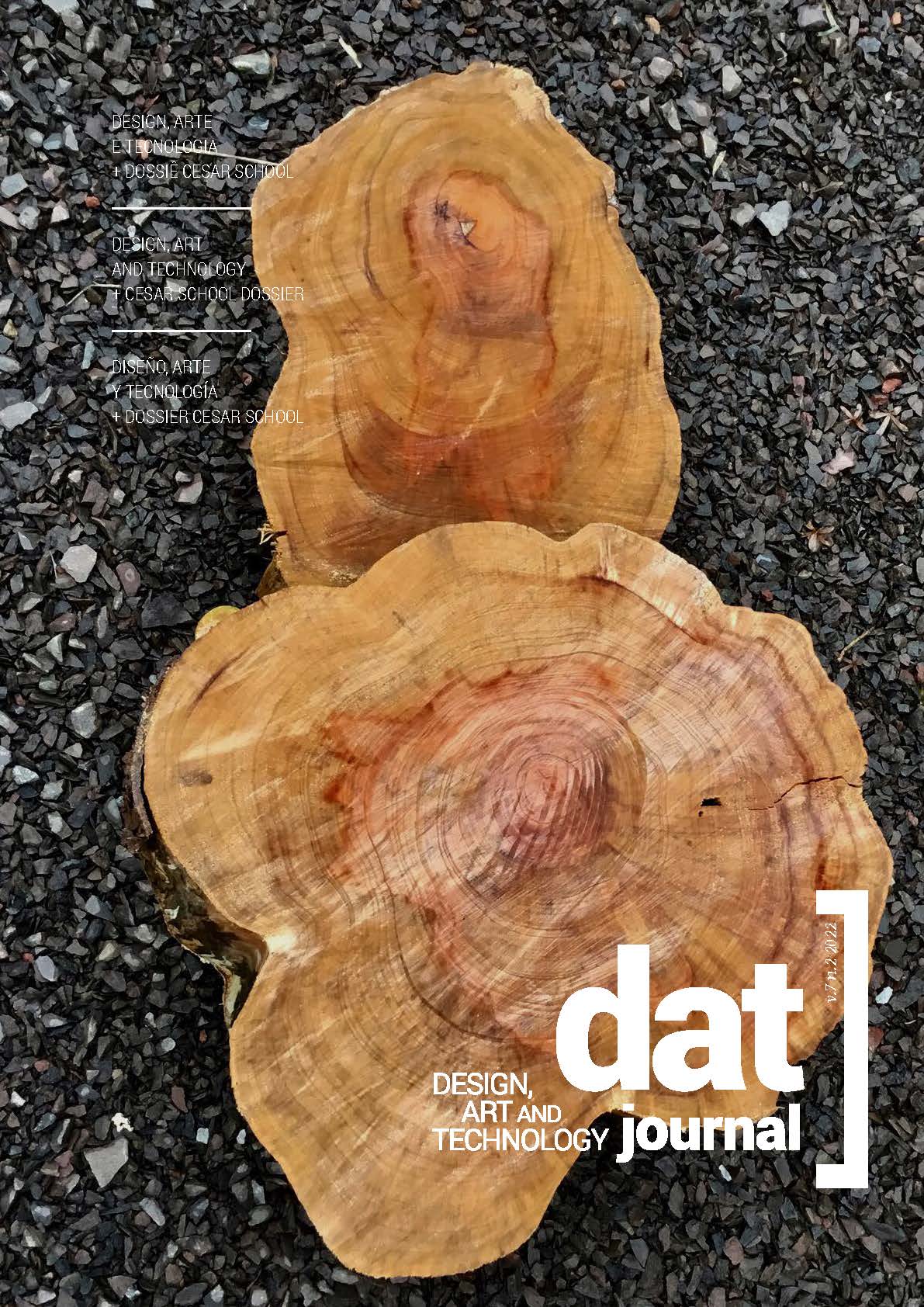 Downloads
How to Cite
Prieto, D. T., Nesteriuk, S. ., & Steagall, M. M. (2022). Independent Game Development: brief considerations of the practice in the post-digital era. DAT Journal, 7(2), 222–235. https://doi.org/10.29147/datjournal.v7i2.598
Section
Design, Art and Technology
License
Copyright (c) 2022 DAT Journal
This work is licensed under a Creative Commons Attribution 4.0 International License.