Between reading and playing
Keywords:
Poetry, Reading, Playing, Intermedia
Abstract
Based on the reflections that arose during the guided presentation of the work "SAÍDA game" at the "Congresso LitDig-BR da Electronic Literature Organization – ELO 2022" (28/06/2022), I propose in this text to briefly recall the creative process of the work and discuss possible differences between reading and playing.
Downloads
Download data is not yet available.
References
CAMPOS, Arthur Moura. Saída, um livro como percurso. 2019. Trabalho de Conclusão de Curso (Graduação) – Faculdade de Arquitetura e Urbanismo, Universidade de São Paulo, São Paulo, 2019. Disponível em: https://repositorio.usp.br/directbitstream/e1df119c-
-4820-4571-a0d1-a12e2ddfe12b/2019_arthurmouracampos_compressed.pdf. Acesso em: 21 nov. 2022.
CAMPOS, Arthur Moura. Saída. 2. ed. Belo Horizonte: Edição do autor, 2021.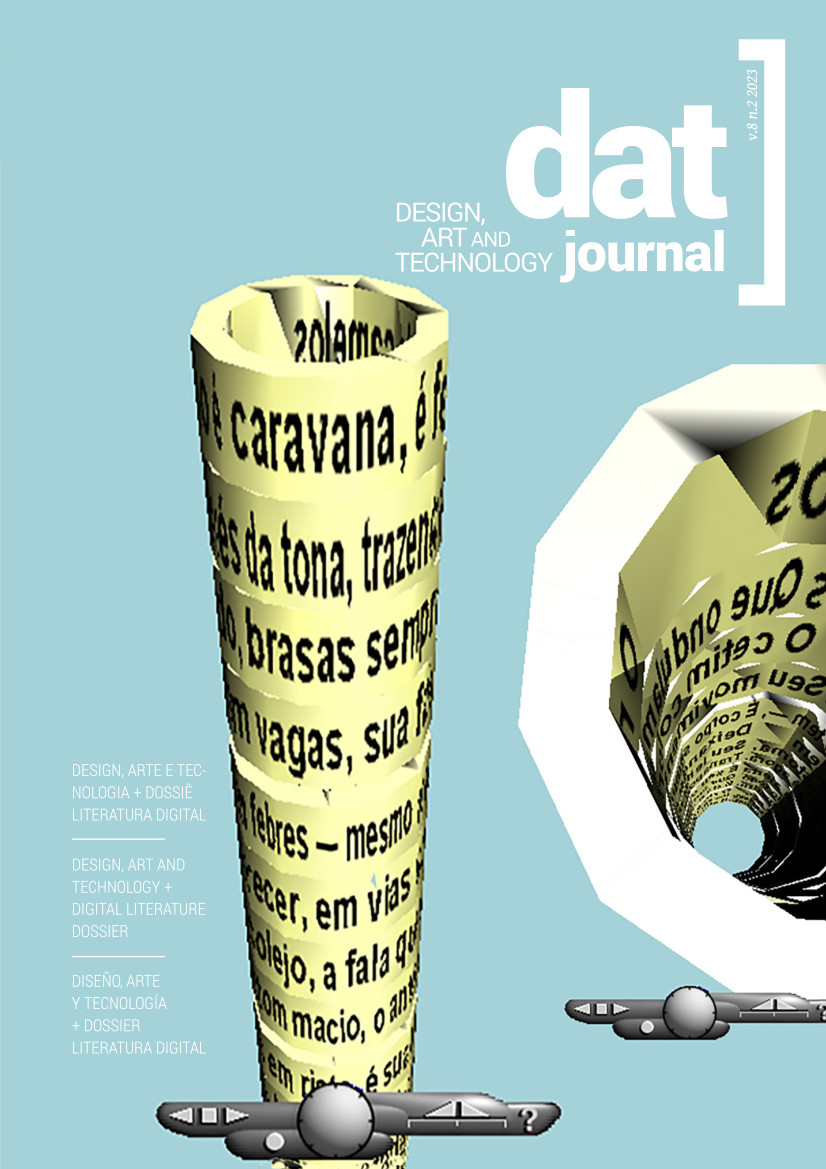 Downloads
How to Cite
Moura Campos, A. (2023). Between reading and playing. DAT Journal, 8(2), 253–259. https://doi.org/10.29147/datjournal.v8i2.688
Section
Digital Literature Dossier
License
Copyright (c) 2023 DAT Journal
This work is licensed under a Creative Commons Attribution 4.0 International License.