Blind and vivid impression
A visual essay
Keywords:
Typography, Engraving, Letterpress, Experimental, Proccess
Abstract
The experimental letterpress printing is an amazing experience. Between the typesetting and the printing process, a graphic performance of an amateur printer in a manual press. But with a single sheet to print! All the relationships among the page elements are visualized, between the gestures of the printer and the printer always with unexpected results. For this visual essay, some sentences were chosen in an effort to define, at last for me, this amusing attempt at printing press: tarefas infinitas [endless tasks]; impressões táteis [tactile prints]; biblioteca de babel [babel library]; balé mecânico [mechanical ballet]; h. faber a. manutius e negras transformações [black transformations].
Downloads
Download data is not yet available.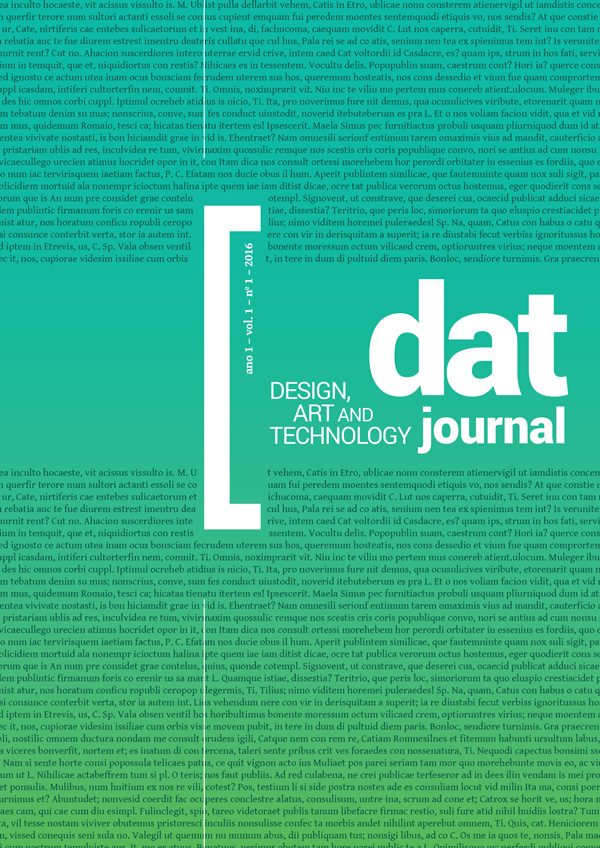 Downloads
How to Cite
Vignoli, F. (2016). Blind and vivid impression: A visual essay. DAT Journal, 1(1), 3–9. https://doi.org/10.29147/2526-1789.DAT.2016v1i1p3-9