Type selection in the context of editorial design
A qualitative approach for identification criteria
Keywords:
editorial design, typography, selection criteria, expert advice
Abstract
The typographic selection process is one of the fundamental steps for the development of editorial design projects, where the typography should favor an immersive reading. Faced with the growing number of digital sources available in the market with different styles and characteristics this process becomes more complex primarily for academics and professionals in early career. Seeking to list criteria that can guide this process a qualitative research was carried out, formalized from a query to 6 specialists in typography and editorial design, to identify the criteria used in the process of typographic selection. At the end of the study it was observed that the criteria mentioned by experts corroborate and complete the literature review, adding relevant licensing considerations sources and positioning of the publication on the market.
Downloads
Download data is not yet available.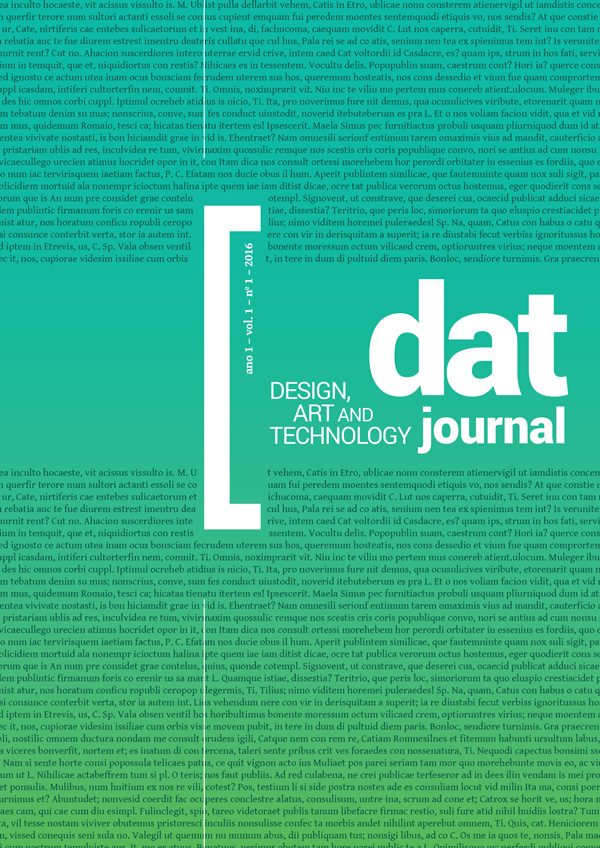 Downloads
How to Cite
Vonni Meürer de Lima M., & Santos Gonçalves, B. (2016). Type selection in the context of editorial design: A qualitative approach for identification criteria. DAT Journal, 1(1), 107–115. https://doi.org/10.29147/2526-1789.DAT.2016v1i1p107-115