The spectacle of visual culture
Charles Garoian

0000-0002-9907-6755

Yvonne Gaudelius

0000-0001-7699-314X

Graziela Pozzatti

Jociele Lampert
Keywords:
Art/Education, Visual Culture, Spectacle, Society
Abstract
 This article intends to discuss the process of defining pedagogical and curricular practices in the Art/Education field to enable students to expose, ex­amine and criticize the immutable and essential codes of mass-mediated systems and, for that, conceptualize visual culture as a spectacle. Understands the image as a product of social relations, which teach us what and how to see and think. The pedagogy of the visual culture spectacle is divided in the article first as an omnipresent form of representation and second as a democratic form of practice.
Downloads
Download data is not yet available.
References
ADORNO, T. The Culture Industry. London: Routledge, 1991.
BARTHES, R. Mythologiies. New York: Hill & Wang, 1977.
BAUDRILLARD, J. Simulacra and Simulation. An Arbor: University of Michigan Press, 1994.
BERNARD, B. Calamity of excellence: Lawrence Weschler laments the loss of journalism that asks for nothing but our attention. LA Weekly. [Eletronic version]. 1998, june 24. Retrieved March 17, 2004, from: ww.laweekly.com/ink/printme.php?eid=1565.
BOORSTIN, D.J. The image: A guide to pseudoevents in America. New York: Atheneum, 1987.
BOULDING, K. E. The image: knowledge in life and society. Ann Arbor: University of Michigan Press, 1961.
BOURDIEU, P. The logic of practice. Stanford, CA: Stanford University Press, 1990.
BROWN, N.C.M. Are we entering a post-critical age in visual arts education? Studies in Art Education, 44 (3), 2003, p. 285-289.
CHAPMAN, L. H. Studies of the mass arts. Studies in Art Education, 44 (3), 2003, p. 230-245.
COLERIDGE, S.T. Biographia literaria. In J. Engell & W. J. Bate (Eds.), The Collected Works of Samuel Taylor Coleridge, Vol. 7. Princeton, NJ: Princeton University Press, 1817/1985.
DEBORD, G. The Society of the Spectacle. D. Nicholson Smith (Trans.). New York: Zone, 1994.
DELEUZE, G., & GUATTARI, F. A thousand plateaus: capitalism and schizophrenia. B. Massumi (Trans.). Minneapolis: University of Minnesota Press, 1987.
FREEDMAN, K. Teaching visual culture: curriculum, aesthetic, and social life of art. New York: Teachers College Press, 2003.
HOOKS, B. Reel to real: race, sex, and class at the movies. NY: Routledge, 1996.
HUCHEON, L. The Theory of parody: the teaching of twentieth-century art forms. NY: Methuen, 1985.
JAGODZINSKI, J. Unromancing the stone of "resistance": In defense of a continued radical politics in visual cultural studies. Journal of Social Theory in Art Education, (23), 2003, p. 104-139.
JAY, M. Scopic regimes of modernity. In H. Foester (Ed.), vision and visuality (pp. 3-33). Seatle, WA: Bay Press, 1988.
KINDLER, A. M. Visual culture, visual brain and (art) education. Studies in Art Education, 44 (3), 2003, p. 290-295.
KRACAUER, S. The mass ornament: Weimar essays. Cambridge, MA: Harvard University Press, 1963/1995.
LACAN, J. Écrits: a selection. A Sheridan (Trans.). NY: Norton, 1977.
LASCH, C. The culture of narcissism: American life in an age of diminishing expectations. NY: Norton, 1991.
LORDE, A. The transformation of silence into language and action. In A. Lorde, Sister Outside: Essays and Speeches (pp. 40-44). Trumansburg, NY: Crossing Press, 1974.
MARCUSE, H. One dimensional man. London: Abacus, 1972.
MCLUHAN, M. Understanding media: the extensions of man. NY: Signet, 1964.
MENAND, l. Masters of the matrix: Kennedy, Nixon, and the culture of the image. New Yorker, 2004, January 5, p. 82-86.
MITCHELL, T. Orientalism and the exhibitionary order. In N. Mirzoeff (ed.), The Visual Culture Reader (pp. 293-303). London: Routledge, 1998.
PHILLIPS, P. C. Creating democracy: A dialogue with Krzysztof Wodiczko. Art Journal, 63 (4), 32-49, 2003.
RORTY, R. Philosophy and the mirror of nature. Princeton, NJ: Princeton University Press, 1979. SONTAG, S. On photography. NY: Farrar, Straus & Giroux, 1977.
SULLIVAN, A. Pumping irony. Time, 162 (16), 2003, Oct. 20, p. 88.
TAKEMOTO, T. The melancholia of AIDS: Interview with Douglas Crimp. Art Journal, 62 (4), 2003, p. 80-91.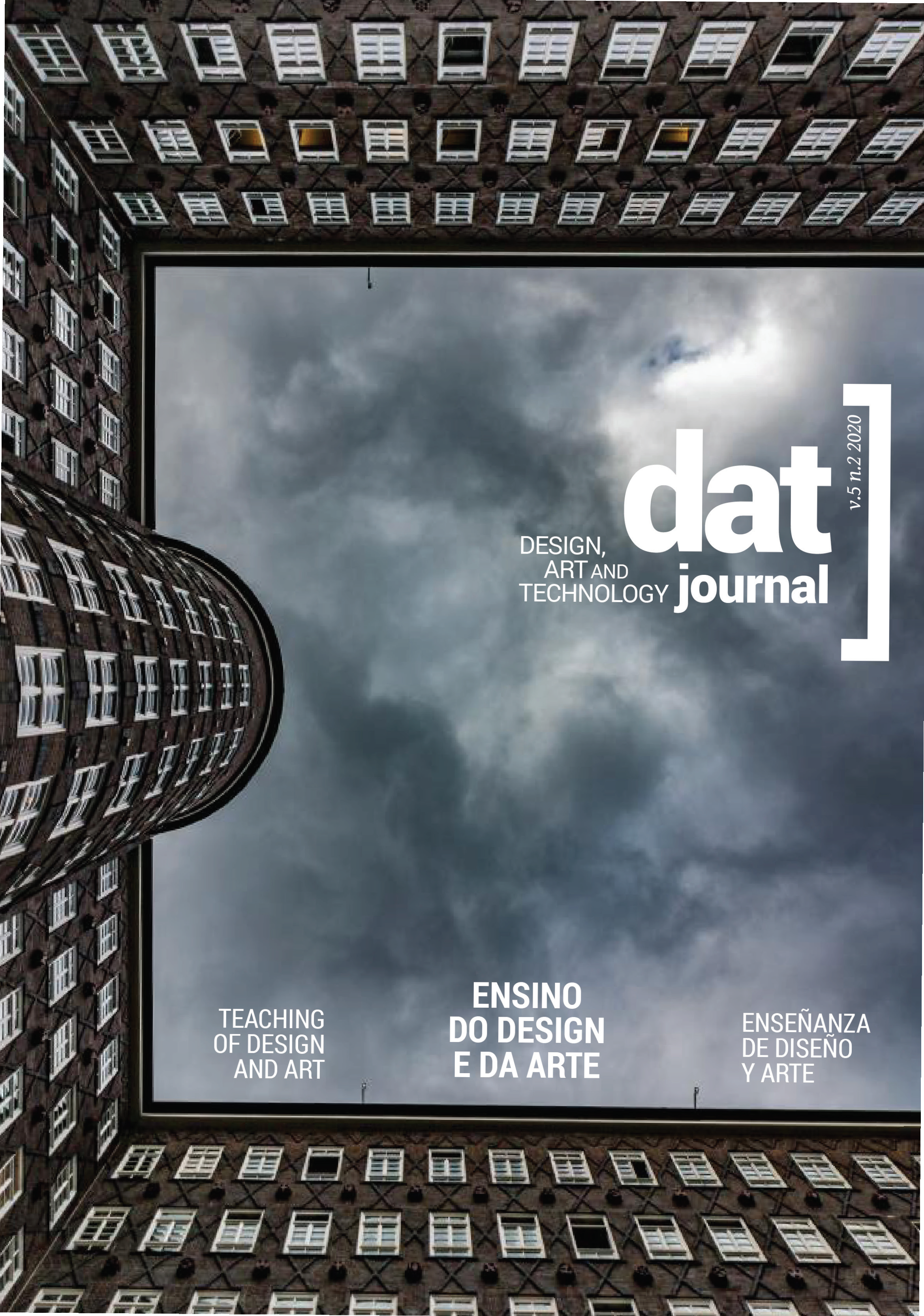 How to Cite
Garoian, C. ., Gaudelius, Y., Pozzatti, G. ., & Lampert, J. (2020). The spectacle of visual culture. DAT Journal, 5(2), 222-238. https://doi.org/10.29147/dat.v5i2.203