Scenographic design in museums: the Tim Burton exhibition
Keywords:
Exhibition, Museum, Scenography, MIS
Abstract
Since its beginnings, cinema has included scenography, or scenographic design, as an auxiliary device in the construction of the film narrative. Museums, on the other hand, have developed different approaches to scenography, according to their typology. In the case of the Museu da Imagem e do Som of São Paulo, MIS-SP, which houses an eminently audiovisual collection, the scenography is often used as a factor to attract the public, transforming its exhibitions into shows. Assuming this, the present article is made up of three parts. The first comprises notes on the relationship between cinema and scenography. The second lists the affinities of scenographic design in museums. The final part, formats the case study of the exhibition about the filmmaker Tim Burton, comprising the use of scenography in the museum environment. The references will be borrowed from Urssi (2006), Cohen (2015), Gonçalves (2004) and others.
Downloads
Download data is not yet available.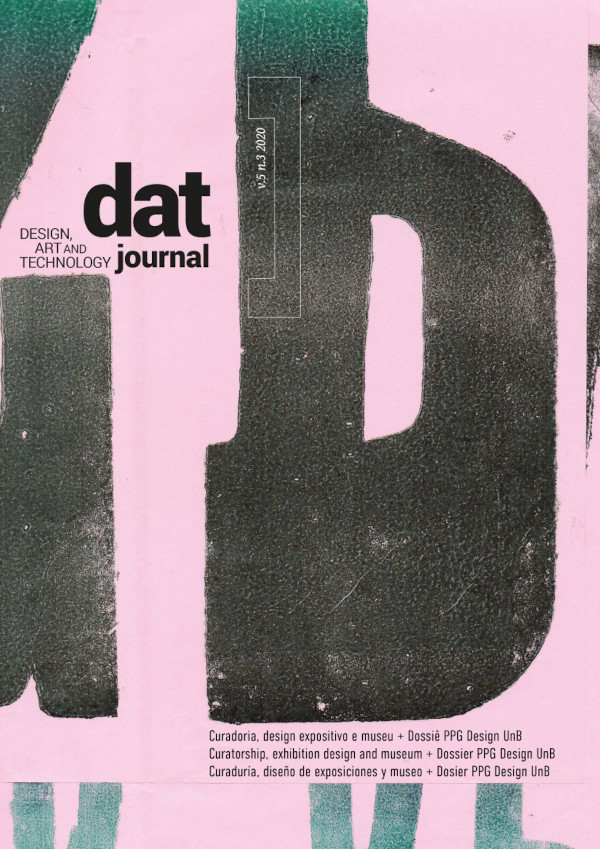 How to Cite
Silva Neto, A. ., & Almeida Cunha Arantes, P. . (2020). Scenographic design in museums: the Tim Burton exhibition. DAT Journal, 5(3), 126-143. https://doi.org/10.29147/dat.v5i3.262
Section
Curatorship, exhibition design and museum