Designing conversations with personality
application of the design process to the development of a conversational design framework
Keywords:
Conversational Design, Personality, Conversational Agents
Abstract
The importance of personality in design has been defended over time. Studies show that consumers prefer products with a personality consistent with their concepts and this leads to a way to improve the preference for these products. Works on conversational interfaces talks about the need to implement personality traits as a way to establish a more humanized and engaging conversation. This work studied the development of a conversational design framework focused on personality attributing to utterances of conversations designed for an agent from the review and reflection of personality modeling processes. Looking at the models and references studied, a gap was noticed with regard to an objective method for designers to carry out the transposition of personality in conversation statements and it is precisely in this gap that the present work acted. From the analysis of these models, a conversational design process based on User-Centered Design was proposed, including its detailing in tools and dynamics.
Downloads
Download data is not yet available.
References
AL-ZUBAIDE, H.; ISSA, A. Ontbot: Ontology based chatbot. In: International Symposium on Innovations in Information and Communications Technology. IEEE, 2011. p. 7-12.
CRAWFORD, C. Chris Crawford on interactive storytelling. New Riders, 2012.
GARTNER. Gartner Predicts a Virtual World of Exponential Change. Smarter With Gart¬ner; 2016. Disponível em: <https://www.gartner.com/smarterwithgartner/gartner-predict¬s-a-virtual-world-of-exponential-change/>. Acesso em: 03/09/2019.
GOVERS, P.; HEKKERT, P.; SCHOORMANS, J.. Happy, cute and tough: Can designers create a product personality that consumers understand. In: Design and emotion. CRC Press, 2003. p. 345-349.
GOVERS, P.; SCHOORMANS, J. Product personality and its influence on consumer prefe¬rence. Journal of Consumer Marketing, v. 22, n. 4, p. 189-197, 2005.
HSU, S.; CHUANG, M.; CHANG, C. A semantic differential study of designers' and users' product form perception. International journal of industrial ergonomics, v. 25, n. 4, p. 375-391, 2000.
JEONG, K. Designing Personality. UXMatters, 2013. Disponível em: <https://www.uxmat-ters.com/mt/archives/2013/12/designing-personality.php> Acesso em: 19/01/2020.
JOHN, O.; SRIVASTAVA, S.. The Big Five trait taxonomy: History, measurement, and the¬oretical perspectives. In Handbook of personality: Theory and research, New York: Guil¬ford Press, 1999. v. 2, n. 1999, p. 102-138.
LI, J. et al. A persona-based neural conversation model. arXiv preprint arXiv:1603.06155, 2016. https://arxiv.org/abs/1603.06155> Acesso em 18/01/2019.
NORMAN, D.; DRAPER, S. User centered system design: New perspectives on human-compu¬ter interaction. CRC Press, 1986.
NORMAN, D. The psychology of everyday things. Basic books, 1988.
NORMAN, D. Emotional design: Why we love (or hate) everyday things. Basic Civitas Books, 2004.
PASSOS, M.; LAROS, J.. Construção de uma escala reduzida de Cinco Grandes Fatores de personalidade. Avaliação Psicológica, v. 14, n. 1, p. 115-123, 2015.
SMESTAD, T. Personality Matters! Improving The User Experience of Chatbot Interfa¬ces-Personality provides a stable pattern to guide the design and behaviour of conver¬sational agents. 2018. Dissertação de Mestrado. NTNU.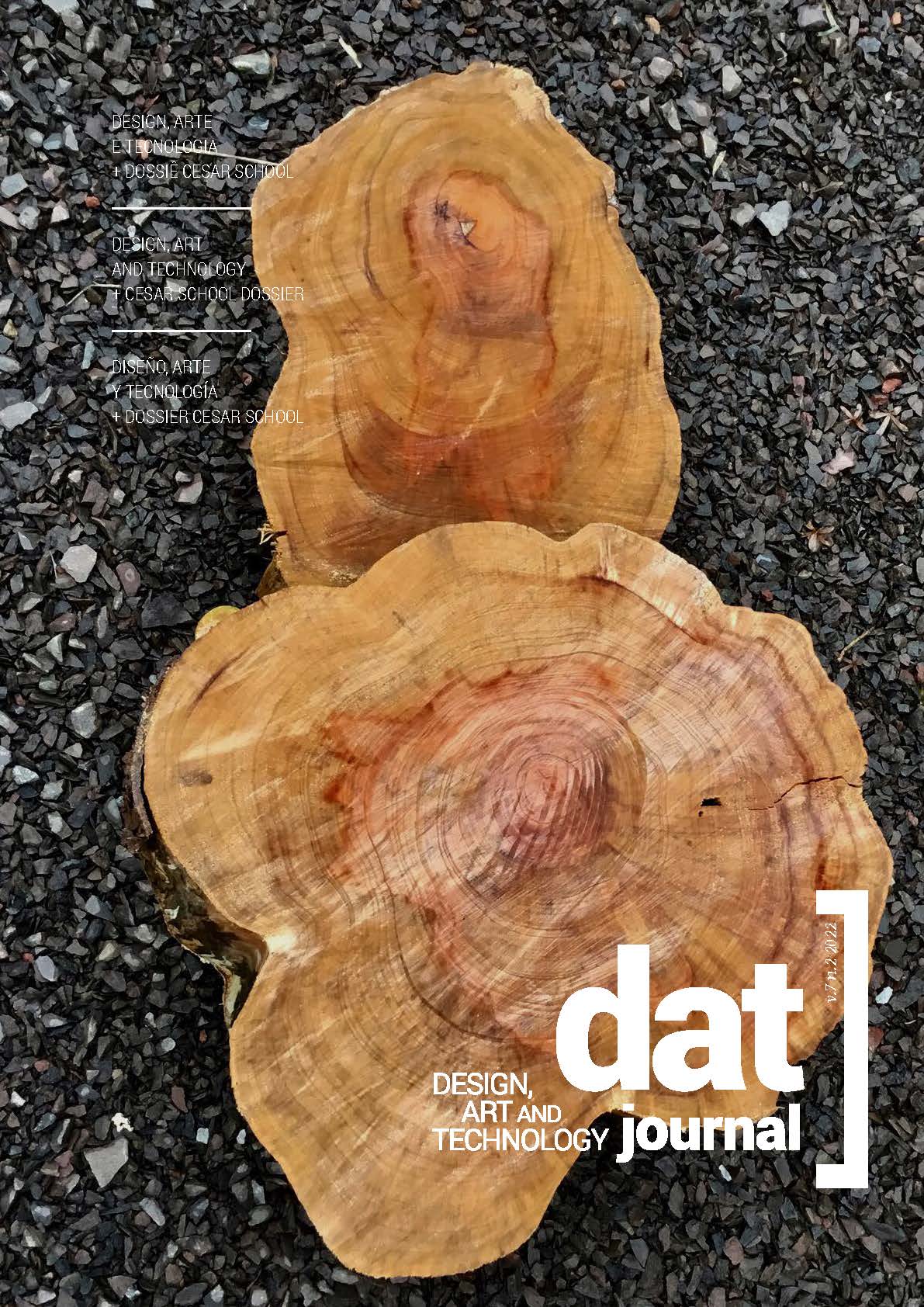 Downloads
How to Cite
Grillo, W. D. N., & Barros, H. O. (2022). Designing conversations with personality: application of the design process to the development of a conversational design framework. DAT Journal, 7(2), 246–259. https://doi.org/10.29147/datjournal.v7i2.616
Section
Dossiê PPG Design CESAR School
License
This work is licensed under a Creative Commons Attribution 4.0 International License.