Greengo Dictionary – memes and digital literature
Keywords:
redes sociais, memes de internet, literatura digital, Greengo Dictionary
Abstract
This article presents the result of Scientific Initiation research carried out within the scope of the Graphic Design course, in partnership with the Postgraduate Program in Design, at Anhembi Morumbi University. The study took place between November 2021 and October 2022, and its goal was to ask if a genre such as an internet meme has the artistic potential to be included as a type of manifestation within the scope of digital literature. For this, we will study the Brazilian Instagram profile, Greengo Dictionary, which uses images with texts to translate Portuguese expressions into English. We will then classify posts made by the page and observe their visual identity to analyze the profile. Finally, we will demonstrate that despite the apparent randomness of themes and styles, Greengo Dictionary evokes the author's style through vernacular creativity and collaborative multiplicity.
Downloads
Download data is not yet available.
References
BERRET, Charles; BRIDEAU, Kate. A Brief Introduction to Impact: 'The Meme Font'. Journal of Visual Culture. Los Angeles/ Nova Delhi/ Singapura/ Washington: SAGE Publications, Vol 13, n. 3: 307–313, 2014.
BURGESS, Jean. "Vernacular Creativity": An Interview with Jean Burgess (Part One). Entrevista concedida a Henry Jenkins. POP Junctions. Outubro, 2007. Disponível em: http://henryjenkins.org/blog/2007/10/vernacular_creativity_an_inter.html. Acesso em 28/11/2022.
CHAGAS, Victor. Da memética aos memes de internet: uma revisão da literatura. BIB - Revista Brasileira de Informação Bibliográfica em Ciências Sociais. São Paulo, n.95, p.1-22, 2021. Disponível em: https://bibanpocs.emnuvens.com.br/revista/article/view/119. Acesso em: 20/11/2022.
G1. 'Luzes não identificadas' vistas no céu do RS foram causadas por satélites Starlink, dizem especialistas. G1 – Rio Grande do Sul. Novembro, 2011. Disponível em:https://g1.globo.com/rs/rio-grande-do-sul/noticia/2022/11/11/luzes-nao-identificadas-vistas-no-ceu-do-rs-foram-causadas-por-satelites-starlink-dizem-especialistas.ghtml. Acesso em 30/11/2022.
FERNANDES, Millôr. The cow went to the swamp = A vaca foi pro Brejo. São Paulo: Companhia das Letras, 2014.
FIND YOUR TYPE. Monotype Baskerville. [s.d.]. Disponível em: https://www.fonts.com/font/monotype/monotype-baskerville/story. Acesso em: 02/12/2022.
FINOTTI, Ivan. Greengo Dictionary traduz cultura brasileira para gringos no Instagram. Ilustrada. Folha de São Paulo. Janeiro, 2022. Disponível em: https://www1.folha.uol.com.br/ilustrada/2022/01/greengo-dictionary-traduz-cultura-brasileira-para-gringos-no-instagram.shtml. Acesso em: 29/11/2022.
HAYLES, N. K. Literatura Eletrônica: Novos horizontes para a literatura. São Paulo/ Passo Fundo: Global/UFP Editora Universitária, 2009.
KNOW YOUR MEME. Starter Packs. [s.d.]. Disponível em: https://knowyourmeme.com/memes/starter-packs. Acesso em 08/10/2022.
MEME GENERATOR. I love IMG - Your image maker, 2022. Disponível em: https://www.iloveimg.com/meme-generator. Acesso em: 27/11/22.
MOREIRA, Bruna. de A. O.; ESPÍRITO SANTO, Diogo. O. do. Essa é nova! Gringo quer nos ensinar a falar a nossa própria língua. Texto Livre, Belo Horizonte, v. 15, p.1-17, 2022. Disponível em: https://periodicos.ufmg.br/index.php/textolivre/article/view/37306. Acesso em: 15/10/2022.
PATINO, Bruno. A Civilização do Peixe-Vermelho. Lisboa: Gradiva, 2019.
RECUERO, R. da C. Memes em weblogs: proposta de uma taxonomia. Revista FAMECOS, Porto Alegre, v. 1, nº 32, p. 23-31, abr./ago. 2007
FLORES, Leonardo. Literatura Eletrônica de Terceira Geração. DAT Journal, mar 15, 2021: 355-371. Disponível em: https://datjournal.anhembi.br/dat/article/view/346. Acesso em: 25/11/2022.
ROCHA, Rejane C. Contribuições para uma reflexão sobre a literatura em contexto digital. Revista da Anpoll, Florianópolis, vol. 1, n.36, p. 160–186, Jan./Jun. 2014. Disponível em: https://revistadaanpoll.emnuvens.com.br/revista/article/view/680. Acesso em: 10/10/ 2022.
SANTAELLA, Lucia. Game arte no contexto da arte digital. DAT Journal, [S. l.], v. 2, n. 1, p. 3–14, 2017. Disponível em: https://datjournal.anhembi.br/dat/article/view/38. Acesso em: 30/11/ 2022.
SILVA, Letícia Sabbatini Malta Amaral da. Image macro. MUSEU DE MEMES. [s.d]. Disponível em: https://museudememes.com.br/collection/image-macro. Acesso em: 10/10/2022.
SILVA, Priscila Aline Rodrigues. A. R. Linguística Popular e Análise do Discurso. Porto das Letras, vol.7, n. 4, p. 83-103, 2021.
SHIFMAN, Limor. Memes in digital culture. Cambridge: The MIT Press, 2013.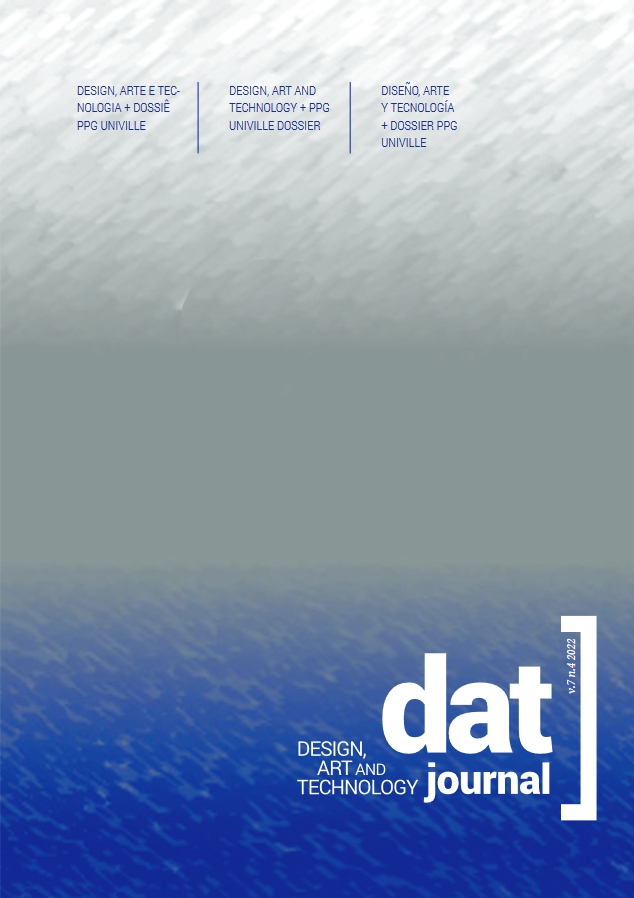 Downloads
How to Cite
Silva, A. C. da ., & Siqueira, J. D. A. (2022). Greengo Dictionary – memes and digital literature. DAT Journal, 7(4), 94–105. https://doi.org/10.29147/datjournal.v7i4.675
Section
Art, Design and Technology
License
Copyright (c) 2022 DAT Journal
This work is licensed under a Creative Commons Attribution 4.0 International License.