The incursion of administrative language into the education of artists
James Elkins

0000-0001-6041-5249

Larissa Siqueira Campos

Rafael Toledo
Keywords:
Education, Art, Administrative Language, University Evaluation
Abstract
This essay reflects on the domain of the bureaucratization of university evaluations in the language used in art classes.
Downloads
Download data is not yet available.
References
BURROWS, Roger. Living with the H-Index? Assemblages in the Contemporary Academy. In: Sociological Review 60 no. 2 (May 2012), pp. 355-72.
CULTUROMICS. "Objetivo de aprendizado", "Resultado do aprendizado". Disponível em: xkcd.culturomics.org.
HARRIS, Elizabeth. The Unfinished Manner: Ensaios sobre o fragmento no final do sécu¬lo XVIII. University of Virginia Press, 1994.
NVAO. Shared 'Dublin' descriptors for Short Cycle, First Cycle, Second Cycle and Third Cycle Awards. 18 de outubro de 2004. Disponível em: www.nvao.com.
WILSON, Mick; RUITEN, Schelte van (ed.). SHARE: Handbook for Artistic Research Educa¬tion. 2014, p. 195. Disponível em: www. sharenetwork.eu/downloads.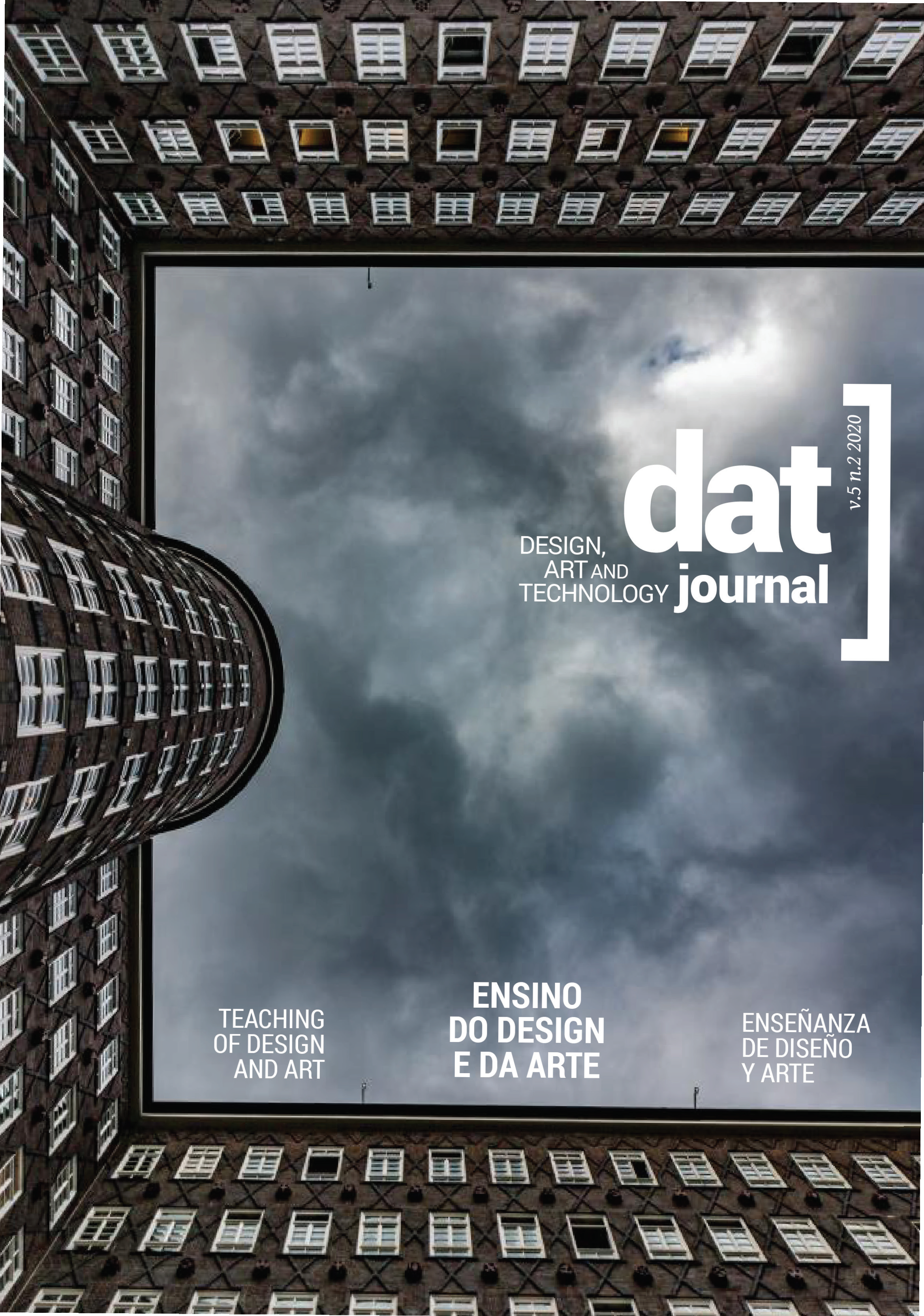 How to Cite
Elkins, J. ., Siqueira Campos, L. ., & Toledo, R. . (2020). The incursion of administrative language into the education of artists. DAT Journal, 5(2), 275-281. https://doi.org/10.29147/dat.v5i2.207